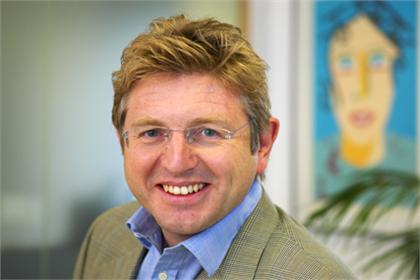 Speaking to Media Week at the Media Guardian Changing Advertising Summit today, the man responsible for more than $7bn of global media spend waxed lyrical about the significance of the tablet device on the business of news.
"iPads will save newspapers," he said "they really will."
Acknowledging that the device's breadth for distribution remains to be seen, Weed added: "The sort of guys I hang out with, the iPad idiots, we're all on them… I used to have a pile of newspapers in the morning but now I flick through my iPad."
In addition to the newspaper apps for sites such as the Financial Times, globetrotter Weed cited the restaurant guide and booking service Zagat to Go, and the airline apps, as among his favourites and most used.
Earlier at the conference, 49-year-old Weed described one of his first decisions as CMO to give all of Unilever's top marketers and its executive board an iPad as "one of the best investments I ever made".
He said: "When you can see board members swapping apps at board meetings like kids swapping football cards, you realise you've got them.
"Living the space is one thing I'd say to everyone. Imagine if you wanted to create great TV commercials, and say you can't have TV, you've got to listen to radio, but I want you to create really great TV commercials."
He added: "I think we're in the same challenge with a lot of our companies. Are we giving our marketers the tools to be great in this area?"
However, it wasn't only praise that Weed heaped on the innovators at Apple. Unilever's chief marketing officer admitted the multi-conglomerate company had, up until very recently, been to all intents and purposes "completely incompatible" with the technology company, and was only now just "starting to engage".
He also blamed Apple for his own bulging pockets. "Of course anyone with an iPhone 4 has to walk around with a BlackBerry [as well], because his phone doesn't work. It's a nice phone, it looks nice, but it doesn't work."