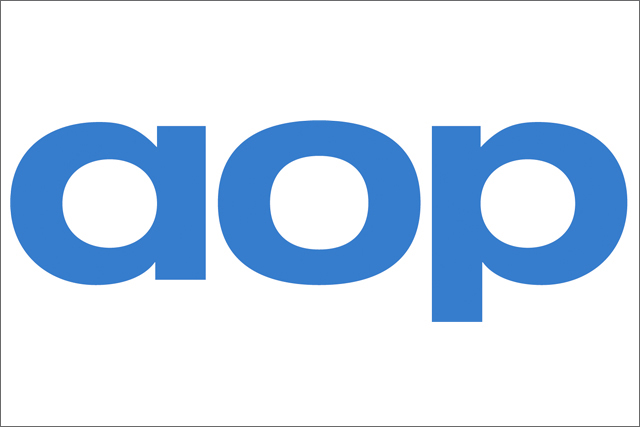 GNM put in a strong showing on the shortlist for this year's AOP Digital Publishing Awards with 14 nominations, followed closely by Telegraph Media Group with 11.
United Business Media is leading among B2B publishers with nine nods.
The category of digital advertising sales team 2011 will be contested by 13 teams including IPC Digital, Telegraph Media Group Digital and Conde Nast Digital.
Among the 12 entries in the commercial partnership category are Dennis Publishing & Disney Tron, Telegraph Media Group and VW Passat, and Microsoft Advertising's MSN & Spice.
Brand Republic has been nominated for two awards, business website of the year and editorial team of the year, just two of publisher Haymarket's six nominations.
Lee Baker, director of AOP, said: "I'm thrilled with this year's shortlist. The fact that we've received so many entries for 2011 - with entries up 25% on last year - confirms that the digital publishing industry is back on its feet.
"Our judges had a formidable task in selecting our nominees, and I believe that the calibre of this year's shortlist is remarkably strong and reflects the breadth of endeavour."
The awards will be held at the Roundhouse in Camden on 9 June.
The full shortlist is:
Launch 2011
CarBuyer - Dennis Publishing
T3 iPad edition - Future Publishing
Guardian Sustainable Business - Guardian News & Media
Red Online - Hachette Filipacchi
Marie Claire Beauty App - IPC Media
MSN Him - Microsoft
The Times and Sunday Times Digital Subscription Product - News International
The Prostate Cancer Charity website - Public Zone
XpertHR Small Business - Reed Business Information
Telegraph Fashion - Telegraph Media Group
Reuters News Pro for iPad - Thomson Reuters
Editorial Team - Business 2011
Marketing Week - Centaur Media
Econsultancy
Retail Week - Emap
Brand Media Central News Team - Haymarket Business Media
BusinessGreen - Incisive Media
V3.co.uk - Incisive Media
Computer Weekly - Reed Business Information
communitycare.co.uk - Reed Business Information
Building - UBM
Property Week - UBM
Chemist & Druggist - UBM Medica
Editorial Team - Consumer 2011
FHM - Bauer Media
Heat - Bauer Media
CNET UK - CBS Interactive
Expert Reviews - Dennis Publishing
Global Radio
Wikileaks Team - Guardian News & Media
goodtoknow.co.uk - IPC Connect
Marie Claire Online Team - IPC Media
Daily Charts Editorial Team - The Economist Online
Mirrorfootball.co.uk - Trinity Mirror
Research and Insight Project 2011
Sky Media Video Advertising Effectiveness - BSkyB
POWNAR – the Power of News and Recommendation - CNN International
ITV's Got The Cross-Platform Factor! - ITV
Virtual Product Placement - ITV
The Effectiveness of the Paid for Environment - News International
The Prostate Cancer Charity Audience Research - Public Zone
TES Resources Project - TSL Education
APPetite - The hunger for mobile media - Yahoo! UK
Digital Memories - Yahoo UK
Digital Advertising Sales Team 2011
Condé Nast Digital - Condé Nast Digital
Future Digital - Future Publishing
Guardian Commercial - Guardian News & Media
Haymarket Motoring - Haymarket Consumer Media
IPC Digital - IPC Media
ITV.com - ITV
Cosmopolitan.co.uk - National Magazine Company
NI Commercial - News International
RBI Job Sites - Reed Business Information
Flightglobal - Reed Business Information
Telegraph Media Group Digital - Telegraph Media Group
The Economist Online Sales Team - The Economist
UBM Client Solutions - UBM
Digital Advertising Operations Team 2011 - in association with AdMonsters
Bauer Media
Channel 5
Guardian
News International
Specific Media
Telegraph
Trader Media
Vibrant Media
Product Team 2011
FHM - Bauer Media
CBS Interactive
Guardian
Autosport.com - Haymarket Consumer Media
IPC Inspire Men & Music - IPC Media
XpertHR - Reed Business Information
Trader Private Advertising - Trader Media
Innovation 2011
Rolex / Vogue.com - Condé Nast Digital
Guardian Eyewitness iPad app - Guardian News & Media
Guardian Zeitgeist - Guardian News & Media
ITV Warner / Inception campaign - ITV
StrategyEye PUBLISHER
MSN News Interactive Guide to the Battle of Britain - Microsoft
The Times iPad Edition - News International
FindMeTV - Press Association
Paris: DK Eyewitness – the ultimate city guide for the iPad- Rough Guides & DK Travel
Telegraph: How Should I Vote? - Telegraph Media Group
Economist Online: 'Tweetbacks' - The Economist
Yahoo! Consumer Connect - Yahoo UK
Cross-Media Project 2011
Sky News General Election coverage - BSkyB
JUMP from Econsultancy - Econsultancy
Global Radio - Mini but Mighty with Sony Ericsson - Global Radio
Guardian News & Media with Visit England - Guardian News & Media
Goodtoknow Recipes - IPC Connect
ITV Philly Makeovers - ITV
The Men's Health & Davidoff Champion Challenge - NatMag-Rodale
SuperMe - Somethin' Else with Coney & Preloaded
Sainsbury's Taste The Difference & Telegraph Create - Telegraph Media Group
Telegraph General Election 2010 - Telegraph Media Group
48 Hours in Tokyo - The Independent
Farmers Guardian at the young farmers AGM - UBM
Use of Mobile 2011
CBSi UK b2b business technology m-sites & apps for silicon.com & ZDNet UK - CBS Interactive
Global Radio / Sony Ericsson Android app - Global Radio
Guardian mobile - Guardian News & Media
Incisive Media's mobile mobilisation - Incisive Media
Marie Claire Beauty App - IPC Media
ITV 2010 FIFA World Cup App - ITV
Auto Trader Mobile - Trader Media
Commercial Partnership 2011
CNET UK: Greatest Gadget of the 21st Century - CBS Interactive
Dennis Publishing & Disney Tron
AA Faulty Showers on Homesandproperty.co.uk - Evening Standard (with The Independent)
Guardian News and Media with Maxifier
The Volkswagen Value Challenge - Haymarket Consumer Media
NME Breakthrough Supported by BlackBerry - IPC Media
MSN & SPICE - Microsoft Advertising
Make A Swisssh with Pantene Aqua Light and NatMags - National Magazine Company
Telegraph Media Group and Panasonic Lumix
Telegraph Media Group and VW Passat
Thomson Reuters - Barclays Stockbrokers Picture Gallery Partnership
Trinity Mirror and Sportech
Video on Demand 2011
Grazia TV - Bauer Media
CNET UK: Car Tech - CBS Interactive
Dennis Films - Dennis Publishing
Guardian Video
IPC Media Video
Coronation Street 50th Anniversary - ITV
Direct-to-TV - LoveFilm
Press Association Video Agency
Computer Weekly - Reed Business Information
The Economist Video
Digital Editorial Individual 2011
Carla Bevan, Editor-in-Chief, Aol
Patrick Smith, Editor & Chief Analyst, TheMediaBriefing.com
Nick Heath, Chief Reporter, Silicon.com - CBS Interactive
Rachel Purkett, Group Online Editor, Nursing Times/HSJ - Emap
Andrew Sparrow, Senior Political Correspondent, guardian.co.uk - Guardian News & Media
Mango Saul, Editor, Sugarscape.com - Hachette Filipacchi
Jolene Akehurst, Editor, Goodtoknow - IPC Connect
Lucy Hutchings, Online Deputy Editor, Marie Claire - IPC Media
Tom Whitwell, Editorial Director, Times Digital - News International
Emma Barnett, Digital Media Editor, Telegraph
Hilary Alexander, Fashion Director, Telegraph
Cliff Jones, Editor, TrustedReviews - IPC Media
Jack Davies, Head of Digital Content, Farmers Guardian - UBM
Ad Technology Platform 2011
Open Adstream - 24/7 Real Media
Admeld Sell Side Platform - Admeld
aiMatch
'Smart Ads' contextual local business ad unit - Grapeshot
Operative.One - Operative
Specific Media Publisher Platform - Specific Media
Rubicon Protected RTB on the REVV Yield Optimisation Platform - Rubicon Project
Videoplaza
Website 2011 - Business
silicon.com - CBS Interactive
Marketing Week - Centaur Media
Financial News - Dow Jones
HSJ.co.uk - Emap
Brand Republic - Haymarket Business Media
FlightGlobal - Reed Business Information
TES Connect - TSL Education
propertyweek.com - UBM
Farmers Guardian - UBM
bdonline - UBM
Website 2011 - Consumer
Parentdish UK - Aol
Mail Online - Associated Newspapers
Metro.co.uk - Associated Northcliffe Media
FHM.com - Bauer Media
heatworld.com - Bauer Media
TopGear.com - BBC Worldwide
CNET UK - CBS Interactive
GLAMOUR.COM - Condé Nast Digital
Techradar.com - Future Publishing
guardian.co.uk - Guardian News & Media
ElleUK - Hachette Filipacchi
Digital Spy - Hachette Filipacchi
instyle.co.uk - IPC Media
Look.co.uk - IPC Media
Independent Digital Publisher 2011
Briefing Media
Econsultancy
Cancer Intelligence
eHealth Insider
HonestJohn.co.uk
Magicalia
Signature Publishing
Digital Publisher 2011 - Business
Haymarket Business Media
IDG Communications
Incisive Media
Reuters.com - Thomson Reuters
TSL Education
Digital Publisher 2011 - Consumer
Bauer Media
Future Publishing
Guardian News and Media
IPC Media
Telegraph Digital
The Economist Online
Mirror Group Digital
Which? Digital