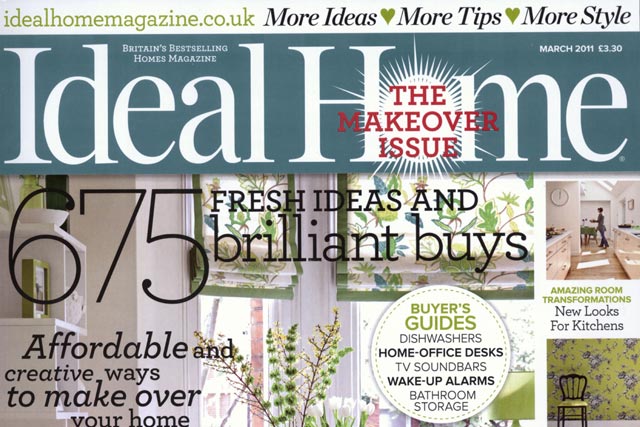 Following trials of the magazine at the beginning of the year, Style At Home will launch with a June issue, out on 4 May and priced at £1.99.
The title is aimed at a wider audience than some of IPC's more upmarket interiors titles, such as Wallpaper. It will target women who take a budget approach to home renovating.
IPC will support Style At Home with online and print advertisements across its women's brands, including Essentials, Marie Claire and Woman & Home.
IPC already publishes Ideal Home, Livingetc, Homes & Gardens, Country Homes & Interiors, 25 Beautiful Homes, Beautiful Kitchens and online portal www.housetohome.co.uk.
The new mag's content will include affordable shopping and decorating ideas, and real homes. Every feature will be road-tested by a panel of women who will offer their own tips and ideas.
The title will also include a 12-page, pull-out food magazine, providing more than 50 quick and easy recipes.
Jackie Newcombe, IPC Southbank managing director, said: "Post-recession, people are now more home-based and, of course, many are looking to stretch their budgets as far as they can. Style At Home caters for this consumer."
Yvonne Ramsden, publishing director of IPC Southbank's homes portfolio, said: "We have been delighted with the success of the trial issues published this spring, all of which exceeded our expectations both in sales and advertising."
The homes and interiors magazine sector was buoyant in the latest set of ABC results. IPC's most popular interiors title, Ideal Home, recorded an average circulation of 203,020 for the six months to December 2010, up 8.4% year on year.