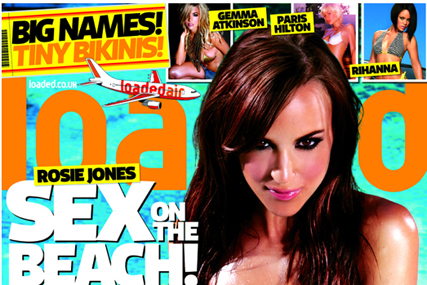 The sale of the iconic lads mag, first revealed by Media Week
, comes after a decade of circulation declines. In the first half of this year its average issue circulation fell 26.3% year on year to 53,591 copies.
Superbike is a sports bike magazine focusing on serious testing, technical features and in-depth bike reviews, while the mind body and spirit magazine Prediction covers angels, the meaning of dreams, the tarot and holistic healing.
Paul Williams, managing director of IPC Inspire, said: "Loaded, Superbike and Prediction are all iconic brands in their sectors, consistently delivering to the passions of their readers.
"Vitality is a great new home for each of the titles; and I'd like to personally thank the teams for their continued commitment during the strategic review, and to wish them all the very best for the future."
The editor of
Loaded, Martin Daubney, resigned from his role
with immediate effect at the end of August, ahead of the magazine's sale.
Peter Hatch of Vitality Publishing said: "We are delighted to have been successful in acquiring these iconic brands and anticipate an interesting and rewarding future ahead as we work together with the professional teams on each of the brands, in both maintaining their high reputations and developing them to meet the demands of the fast changing and exciting world of magazine publishing."
The deal went through on Friday with immediate affect.
The sale follows IPC's launch of a strategic review in April, as it looks to invest more in its core multi-platform brands, which has already led to a number of sales including the
offloading of Aeroplane, MiniWorld and Ships Monthly to Kelsey Publishing
.