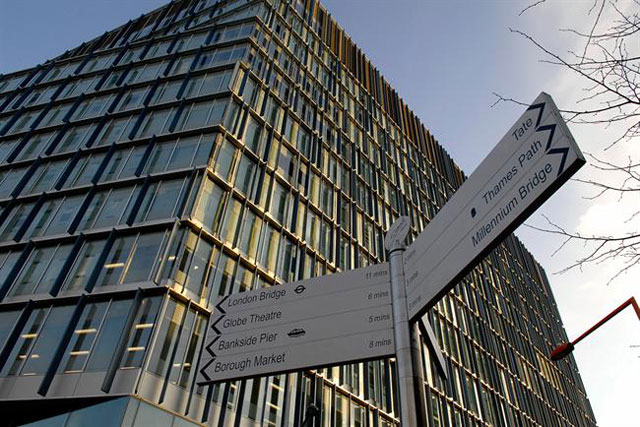 IPC Media, Britain's biggest magazine publisher, starts the new year with the imminent arrival of a new chief executive, Marcus Rich – a publishing veteran who joins from DMG Media, where he was the commercial managing director.
Rich will join a magazine powerhouse that has been rudderless since the departure of Sylvia Auton in May last year.
According to Mike Soutar, the founder and chief executive of ShortList Media who worked with him on FHM during the 90s, Rich's experience at DMG Media – a group that has built MailOnline into the world's most-visited website – will prove valuable.
"Mail group is a brilliant example of a traditional media company that has reinvented itself in a digital way," Soutar says. "He has spent five years immersed in that sort of culture, which will stand him in good stead at IPC."
But some wonder whether Rich is being brought in to save IPC or sell it. Time Warner is exiting the magazine business and plans to spin off its Time Inc division, which houses IPC. Whether Time Inc will want to hang on to IPC is a crucial question.
Rob Lynam, MEC's head of display, says that, if the owners want to offload the embattled business, it should be sooner rather than later. "The longer they keep hold of it, the more the valuation is shrinking," he says. He thinks a new owner could come in to significantly rationalise the portfolio.
IPC's challenge is the same for most magazine publishers right now, fighting tooth and nail to sustain its two main revenue streams – advertising and coverprice. But the publisher appears to be adapting.
Nielsen estimates suggest IPC's display ad revenues across 56 magazines fell to £116.6 million in 2013, down from £129.8 million in 2012. Tough, but not a disaster.
Nielsen tracks a number of titles achieving revenue lifts, with InStyle up 3 per cent to £8.6 million and Living etc up 27 per cent to £1.9 million. There were also rises at Now, Marie Claire, Look, What's on TV, Woman's Own, Woman, Wallpaper*, Country Life and Ideal Home.
ABC figures showed total circulations were down 8.9 per cent year on year between January and June 2013. For Steve Goodman, the managing director of print trading at Group M, IPC has huge potential to improve the way it sells its audiences to advertisers.
"I feel very often they operate in silos – it is a number of divisions rather than one big company," he says. "They miss out on a massive opportunity there. They are the biggest magazine publisher in the UK and they could act more like that."
Like many publishers, IPC's success in building scale online has been patchy. Its Housetohome.co.uk portal aggregates its homes content, but questions remain whether online audiences can ever be as loyal or valuable to publishers as individual magazine brands such as Ideal Home.
However, with 72 digital editions published in 2013, IPC's evolution continues. The men's title Nuts can boast of being the biggest-selling digital consumer lifestyle magazine, with 1.5 million downloads since launching in November 2012.
"They need to think about their complete audiences across the brands and platforms, and how to come up with more innovative ways of promoting those audiences to agencies and clients," Goodman offers.
So it's over to Rich, who will have plenty to keep him busy when he enters the Blue Fin Building in the spring.