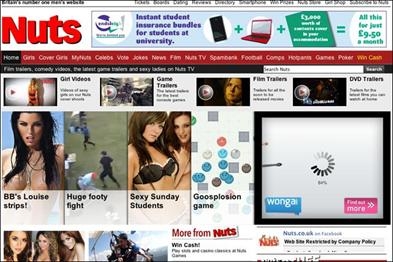 Revenue from the publisher's portfolio of titles such as, Nuts, Country Life and InStyle amounted to £356.1m last year, according to results posted at Companies House.

Having sold off 20 magazine brands over the course of 2010 as part of an effort to divest itself of specialist and niche titles, IPC nevertheless achieved revenue growth.

The publisher grew revenue by 1.5% on the tough 2009 endured by all media organisations, but the top line was down 9.5% from the £393.5m recorded in 2008.

Operating profits swelled 12% from 2009 to £51.3m, but the company was forced to recognise a £20.5m expense due to accounting rules that meant its pension surplus could not be recognised due to the scheme closing to future service accrual.

This sent pre-tax profits down from £49.7m in 2009 to £36.9m, less than half their £78.6m level in 2008.

IPC publishes Marie Claire and Look magazines in the UK as 50:50 joint ventures with French publisher Groupe Marie Claire.

European Magazines, the publisher of Marie Claire, improved a 2009 pre-tax loss of £437,000 to a pre-tax profit of £321,000.

Evarn, the publisher of Look, grew a 2009 pre-tax profit of £890,000 to £3.2m.

IPC, which is led by chief executive Sylvia Auton and owned by Time Warner, declined to comment on the results.
Follow Daniel Farey-Jones on Twitter @danfareyjones