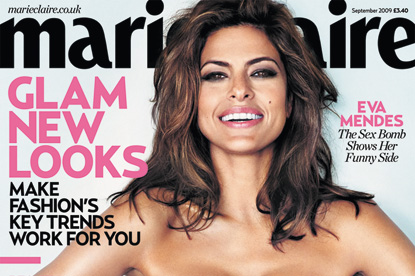 The September issue of the IPC-owned magazine, out this week, has undergone a complete redesign under its new editor-in-chief, Trish Halpin, which will be backed by a £1 million marketing campaign.

The changes feature new editorial sections such as "Heart And Soul", which focuses on sex and relationships. The magazine will also include a new shopping section, "Straight into Style", which translates trends from the catwalk. And there will be more features reflecting the interests of readers.

The revamp also includes the first "invitation only" opportunity for advertisers to place an ad between the cover story and fashion section.

Halpin said: "This new vision builds on Marie Claire's reputation for award-winning journalism and outstanding fashion. An injection of fun, a stronger emotional connection with our audience, and a fresh modern look will seal Marie Claire's position as the UK's biggest-selling fashion glossy."

The publishing director, Richard Johnstone, said: "All great brands constantly evolve and Marie Claire is no different. We've taken a longer-term view for Marie Claire and supported our new editor by investing heavily in the development of this new editorial proposition. The response we've received so far has been outstanding."

Marketing activity for the title will centre around cinema preview evenings, sampling, point-of-sale advertising and covermounts.