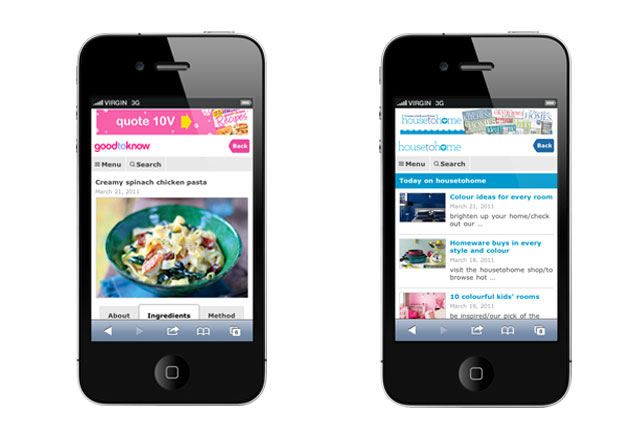 Consumers will now be able to browse magazine content optimised specifically for their mobile phones, which the publisher describes as a "vital channel", by technology group IPC Digital.
IPC Digital programme director Tara Hamilton-Whitaker said consumption of IPC websites on smart-phones is "already significant".

She said: "Through an optimised web experience, targeted at a 3.5-inch screen, engagement levels sky rocket."
The range of IPC brands means consumers will be able to access content from news to real life articles, technology reviews, celebrity and product galleries as well as follow recipes.
IPC Media head of mobile Miles Ross said: "Mobile advertising is growing rapidly and these new sites will enable IPC to offer a unique audience across this medium."
The media group said that it would be unveiling more mobile sites and content in the coming months.
The move follows IPC creating the new role of head of mobile advertising, with Mike Newcombe taking up the role last week.
Free-to-access mobile-optimised sites have been created for:
Country Life
Cycling Weekly
Decanter
Golf Monthly
GoodToKnow
House to Home
Marie Claire
Motor Boats Monthly
MotorBoat & Yachting
NME
Nuts
Now
Practical Boat Owner
Shooting Gazette
Shooting Times
Shooting UK
Sporting Gun
The Field
Volksworld
What Digital Camera
Woman & Home
YBW
Yachting Monthly
Yachting World