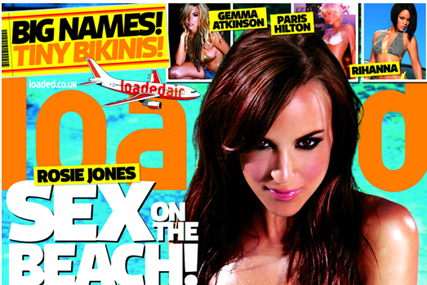 The two publishers are believed to be in exclusive talks and are expected to make a formal public announcement shortly.
First published by IPC in 1994, the magazine with the strapline 'For men who should know better' has been battling circulation declines throughout the last decade.

At its peak throughout 1998, the men's magazine consistently sold more than 450,000 copies each month.

Loaded started 2000 with an average six-monthly circulation of 350,000, but within two years and in the face of the digital revolution, this had been eroded by nearly 20%. By 2005, its average circulation had slipped 35% to 230,000.

A series of revamps and digital brand extensions followed, but IPC has been unable to stem the gradual erosion of the print title, which fell below 100,000 copies for the first time at the start of 2008.

Loaded's circulation hit a new low in last week's ABCs for the first six months of 2010, down 26.3% year on year and 24.8% during the period, to just 53,591 copies.
An IPC spokesman said: "We have received an offer from Vitality Publishing and we are in discussions with them but we have no more comment at this time."