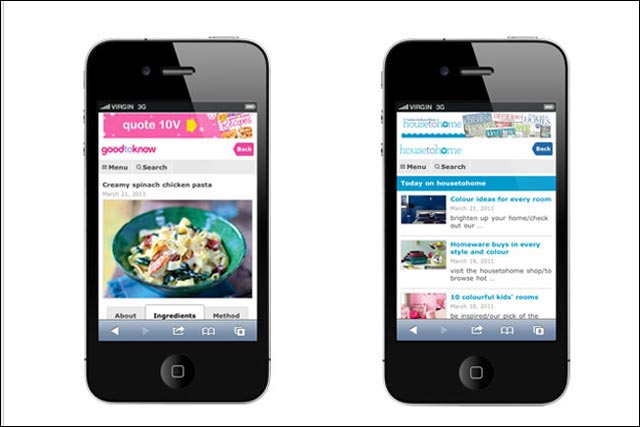 P&G's media agency Starcom brokered the six-month deal, believed to be worth six figures.
The deal will allow P&G to advertise its brands, such as Max Factor, Pantene and Fairy, across the mobile sites for Marie Claire, Now, Good to Know, Look, InStyle, Woman & Home, and House to Home.
The ad deal, although not exclusive, will see P&G brands represented across the mobile platforms until December.
Mike Newcombe, director of mobile sales at IPC, said: "This is the first time we have done a bulk deal with one advertiser.
"We haven't pushed the mobile sites heavily as yet. There is a marketing spend behind it, but it's been minimal to date.
"We wanted to make sure users' experience was right first and foremost, before we started to wrap advertisers around it."
IPC currently has 30 mobile-optimised sites, which have only been open commercially to brands since June.
Newcombe said that between 10% and 15% of traffic to its sites now came through mobile, and that more and more titles were looking to incorporate mobile platforms into their digital offerings.
He added: "We wanted to get a bit of a head start and we are investing in mobile ahead of our competitors."
In July, IPC appointed ad server Amobee to manage its mobile advertising campaigns and sell its remnant inventory.