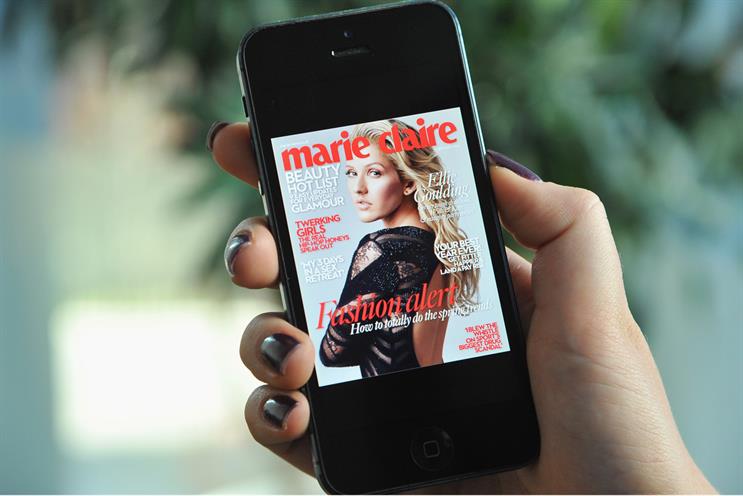 Last month, IPC Media's chief executive, Marcus Rich, unveiled a restructure that sees the three divisions of the UK's largest magazine publisher become a single business unit.

The divisions, which publish more than 60 brands, are being brought together under a new philosophy of "one IPC". Agencies largely welcome the move.

Rob Lynam, the head of display at MEC, says: "What took you so long?" He believes IPC had been "a bit rudderless" and "a company in limbo" between the retirement of the former chief executive Sylvia Auton in May 2013 and the appointment of Rich this March.

Lynam adds: "It's long overdue. IPC is the largest consumer magazine publisher in the UK, but it operates like separate companies, so it has never been able to leverage its full scale and resources. It's crazy to have a big company where the divisions don't talk to each other."

But he does wonder if Rich may encounter "points of resistance". If so, his years steeped in the politics of DMG Media should help.

Either way, the fundamental problems affecting print publishers – declining copy sales and fewer ads – are not going to evaporate because of a new philosophy.

The current media spend on consumer magazines is falling by 15-20 per cent year on year. Dominic Williams, the head of trading at Amplifi, believes the move to "one IPC" will help.

He says: "We will be getting one solution across all its platforms, not having ten individual conversations about content, advertorial etc. This is a good move and, if it makes agencies' and clients' lives easier, then it's tick, tick, tick."

However, Williams warns that it is not easy to change course when you are steering "a huge beast" such as IPC.

Jane Wolfson, the joint head of investment at Initiative, does not think the change will make a difference to her relationship with IPC. She says: "I think the benefits are mainly for them rather than us. It's a shame if you don't let talented people work on more than one part of the business, so I think this will open up opportunities for people at IPC."

Rich, previously the managing director of The Mail on Sunday and commercial managing director at DMG Media, is cautious when asked how he would measure the success of "one IPC".

He explains: "Very simply: great ideas that deliver business growth, scaled across more than one market that deepens our engagement with our consumers and satisfies their passion, whether that's for horses, TV, wine, interiors or any of the other great markets we lead in."

Keen to downplay his talk of magazines being a "burning platform" at the PPA conference in May, Rich declares his love for print and assures he will never be caught without a magazine in his case. But it's only part of the story.

He says: "Print is a fantastic medium and will remain very important to IPC. However, we see the future of the business as not just being about print and digital, but about delivering the brand and its content in all forms the consumer wants."

"One IPC" will not be the answer to all the challenges facing publishers, but it should make the group easier to deal with commercially. And if it goes some way to helping staff realise that they are all in this together as they come out fighting, that is no bad thing.