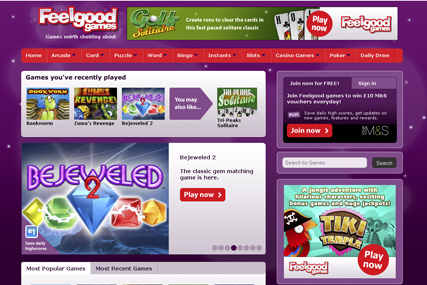 Feelgoodgames.co.uk, aimed at mums aged between 25 and 44, will offer free and pay-to-play games with real and virtual prizes.
Launched by IPC Connect, the site will complement Mousebreaker, the gaming platform for men acquired by IPC's Inspire division in 2008.
Kevin Heery, IPC Inspire's digital development director, led the project with a cross-IPC team, including Mousebreaker gaming staff.
Heery said: "Feelgood Games rewards players' loyalty with real gifts, whether they win or not – for example, a magazine subscription offer, shopping vouchers or even bonus money to play bingo or a cash tournament game. Viral gifts will also be an integral feature."
As well as publishing games from IPC's own games studio, Feelgood has partnered with other casual developers, such as PopCap Games.