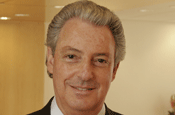 Simon Kelly, Julian Treasure and Christopher Lee, the three main shareholders of TPD, since rebranded as Just, have filed an action in the Federal District Court for the Southern District of New York.

They allege that IPG was responsible for breach of contract, breach of warranty, intentional misrepresentation and fraud.

TPD was sold to IPG for around £5 million in 2001, 50 per cent of which was paid in IPG shares. Just days after the deal went through, IPG announced a profits warning related to an overstatement of its financial results, which led to sharp declines in its share price.

The plaintiffs argue, among other things, that IPG misled them by misrepresenting the nature of its "business, operations and financial condition" during the acquisition negotiations.

IPG unsuccessfully attempted to have the case dismissed. It has now been placed before a magistrate judge to co-ordinate and work towards any possible settlement.

The move follows last week's news that Barnett Fletcher, who sold his sales promotion business to IPG in 1997, is taking the company to court over financial misrepresentation (Campaign, 31 August).