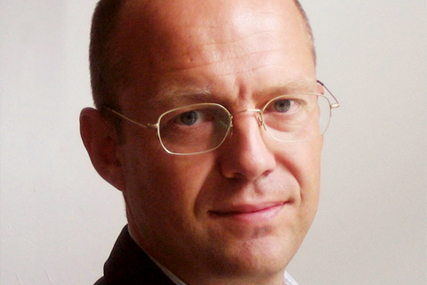 He joins Mediabrands, which incorporates the Initiative and Universal McCann media agencies, from Sapient Nitro Europe, where he was a member of the global platform leadership team.

Verma will work alongside Gary Birtles, who now assumes the role of chief operating officer of Mediabrands Ventures, EMEA. Birtles will now "work to execute the vision and direction on all new business models and diversified service opportunities", according to the group.

Birtles is soon to be replaced in his Initiative role by Alex Altman, formerly managing director of M4C the media agency handling the Central Office of Information (COI) account.
Further changes at the Mediabrands Ventures network include the appointment of Tom Lightoller as worldwide director of corporate development.

The group has also promoted Joe Benarroch to chief marketing officer at Mediabrands Ventures Worldwide from his current post of vice-president of corporate affairs. As part of the role, he will retain his corporate communications duties.

Benarroch and his team will now collaborate with the various business development leads within each business unit to "help foster increased organic growth across the network", and will also be responsible for developing and activating systems and tools to increase asset sharing across Mediabrands Ventures businesses.

Matt Freeman, chief executive of Mediabrands Ventures, said: "As consumers' erratic behaviour continues to challenge our clients' businesses and technology significantly alters the dynamics of our industry, we find ourselves with a wonderful opportunity to re-imagine our business. Therefore, it is critical to have leaders in place who are laser focused on the new marketing world.

"Our clients and business partners should always demand excellence in the solutions and services we deliver. Mediabrands Ventures will continue to grow and strengthen together as a collective unit, united by one single platform, creating a first of its kind for a media holding company."