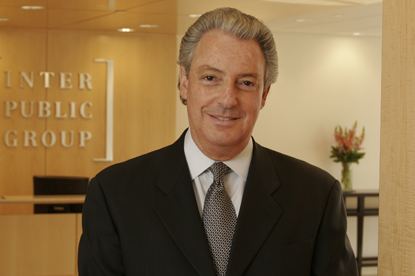 Signed on 13 May, the deal sees the holding company preserving its ability to use a three-year credit pact with a group of lenders, headed by Citibank.
The filing changes the definition of EBITDA (income before interest, taxes, depreciation and amortisation) under the bank agreement "in order to exclude from the determination of consolidated EBITDA for all purposes under the credit agreement – including certain financial and other covenants – any effects on IPG's consolidated EBITDA arising from any bankruptcy or other adverse event with respect to GM and, or any, of its affiliates, provided that the new exclusion effected by the amendment is limited to an aggregate of $150 million of cash charges and an aggregate amount of $100 million of non-cash charges".
IPG, which is led by the chief executive, Michael Roth, said it had amended the credit agreement as a matter of financial management, adding that despite using corporate credit facilities to obtain letters of credit to support commitments on behalf of some clients, it had not drawn on them itself since 2003.