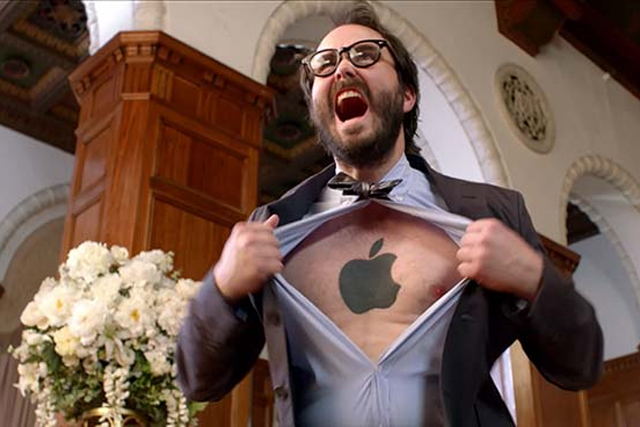 Research into the launches of iPhone 5, Samsung Galaxy S4, BlackBerry Z10 and Nokia Lumia 920 found 20% of conversations about the iPhone 5 launch were negative, in comparison to 11% of negative comments about the Galaxy S4, which received the least complaints.
Ed Kitchingman, senior analyst at We Are Social, said: "Brands were often on the receiving end of criticism for their handsets offering nothing new to the previous model. The most successful launches were those that captured the consumer's imagination by talking about the handset's new and innovative features.
"And while leaks can be an important tool in building success, give away too much and the handset loses its 'wow' factor upon launch."
Samsung had the most "wow factor" with 56% of discussions being about new or different features with a particular emphasis on its eye tracking.
In contrast, only 29% of conversations about the iPhone 5 launch were focused on different features as dissent grows about the lack of innovation at Apple.
However, the iPhone 5 was by far the most talked-about launch on social media, with around 1.7m conversations, compared to 300,000 mentions of the Z10, some 140,000 references to the Galaxy S4 and 45,000 comments about the Lumia 920.
Research claims Apple still has the strongest brand loyalty due to 42% of conversations about the iPhone 5 launch based around the Apple brand itself.
Men dominate smartphone launch day conversations with 83% of all mentions coming from men and just 17% generated by women.
On a non-launch day anywhere between 28%-41% conversations about mobile come from women, indicating brands could do more to engage women when launching a new product.
Charlie Cottrell, editorial director at We Are Social, believes mobile phone brands need to better understand women's behavour and may "want to explore the idea that women often describe themselves as more chatty than men, and reflect this in the brand's tone when talking to a female audience."
Research into brand appeal, features, price and brand criticism was carried out using social media analysis platform Crimson Hexagon, which was developed at Harvard University.