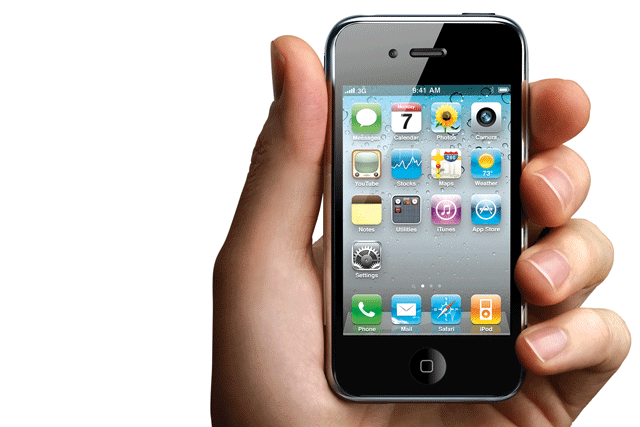 Last week, Amazon became the latest of a small group of brands to take the bold decision to give Apple a bloody nose in the lucrative apps market.
Apple has dominated the scene since it launched its App Store in 2008, and now it is attempting to press home that advantage by taking a 30% slice of revenue from digital products sold by brands through its apps.
Amazon has reacted by pulling sales from within its Kindle app, rather than giving Apple a cut of its eBook revenue. Instead, it has used HTML5 technology to create a mobile website that functions almost exactly like an app specifically for iPhone owners. It means users can purchase content without Amazon having to pay commission to Apple.
Amazon has followed the lead of the Financial Times, which launched its mobile site in June.
Meanwhile, New Look, instead of building an iPhone or Android app, has used HTML5 to create a mobile commerce site to look and feel like an app. These mobile sites that function like apps are helping brands take control of their mobile strategy and sales.
The App Store, however, offers reach and scale that is difficult to achieve without Apple's help. Is it time for more brands to develop a mobile strategy that bypasses Apple, or is the App Store the only way to go? Marketing assesses the pros and cons and canvasses the opinion of industry experts.
Read our experts' opinions below: IAN CARRINGTON - EMEA HEAD OF MOBILE, GOOGLE; ROB GRIMSHAW - MANAGING DIRECTOR, FT.COM; ROSS SLEIGHT - CHIEF STRATEGY OFFICER, SOMO
click image to enlarge
ROSS SLEIGHT - CHIEF STRATEGY OFFICER, SOMO

HTML5 is not the web standard or a panacea to development. Although the Financial Times has a clear business reason for creating an HTML5 web app, the advantage of the App Store is the distribution and audience an app receives. Native apps, such as those for the iPhone, allow developers to use the device's functions, such as the camera, meaning they have a better user experience than HTML5 apps. However, we have to move away from the development argument, and see mobile as a marketing channel. The question shouldn't be 'How do we build an app?', but 'How do we best engage customers?'




IAN CARRINGTON - EMEA HEAD OF MOBILE, GOOGLE

Obviously Google has a foot in both camps, with an app store and a browser, but there is definitely room for both. A lot of advertisers will make an app because they think it is the right thing to do, rather than actually understanding the commercial viability of it. It can be a vanity thing, where brands think they'll get an app and connect with the young people and high-net-worth individuals who own iPhones. They are starting from the wrong position, however, with a solution rather than a strategy. An iPhone application is not a mobile strategy; it's an iPhone application.

ROB GRIMSHAW - MANAGING DIRECTOR, FT.COM

Apps are a short-term phenomenon. HTML5 can deliver an app-like experience, and as developers start to explore this, the boundaries between browser and app will blur. Publishers will see there is less need to have an app, and that they can do some interesting, compelling stuff through a web browser. The figures for our HTML5 app are way beyond our expectations. Everybody assumes the world outside the App Store is cold and harsh, but our experience is the complete opposite. It has not been a problem promoting it or getting traffic to the web app at all. If you have a strong brand, there is no reason to be concerned about discovery.