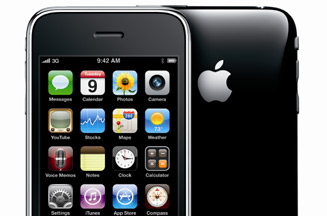 The technology company reported revenues of $8.34bn, up 12% year on year, and profit of $1.23bn, up 15%. International sales accounted for 44% of revenue.
The results were the best for the three months to June in Apple's history.
In June 2009, the company began selling iPhone 3GS, the third-generation iPhone.
During the first year of the App Store, users downloaded more than 1.5 billion apps.
The company sold fewer iPods, amounting to a 7% decline to 10.2 million.