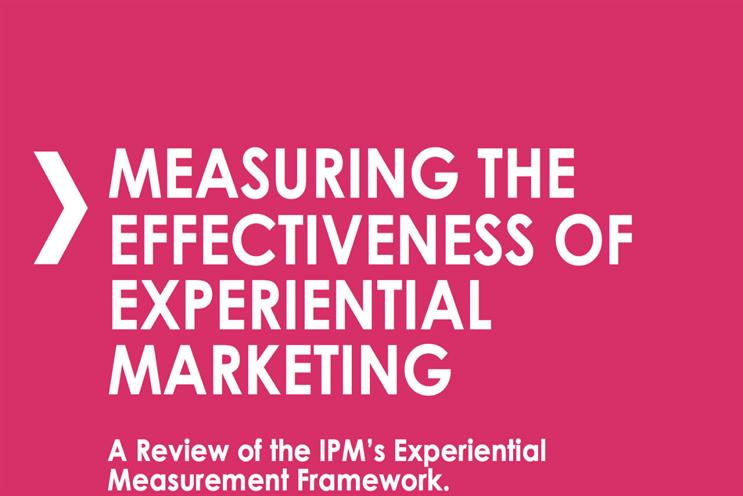 The Measuring the Effectiveness of Experiential Marketing research is based on a review of the IPM's experiential measurement framework, and includes 56 studies from 40 brands, covering 10 event types across 12 sectors.
Several trends are highlighted. These include that the deeper the experience the more likely it is to achieve amplification, while experiential also drives a propensity to share. With regards to word of mouth, up to 90% communicate an experience to as many as eight different people, while up to 55% communicate to a minimum of 300 people via social media.
Impact levels from campaigns was also assessed: there was an average 10% brand affinity uplift post-experience.
The IPM says that initial results demonstrate that ROI from experiential compares "extremely favourably" with those from other media. In the next stage, the IPM will seek to benchmark experiential ROI by sector and discipline, looking at FMCG, tech and automotive for example, and sampling, pop-ups and brand installations.
The IPM's experiential council chair and PrettyGreen managing director Jessica Hargreaves said: "The IPM Experiential Council of agencies and brands has worked collectively to prove that experiential effectiveness can and should be measured. These first stage trends are incredibly exciting as they form the basis of illustrating the reach, impact and ROI of the experiential channel and we look forward to developing this research to the next stage."
The research is attempting to account for all types of experiential in one measurement framework, covering pop-up retail, branded events, branded installations, creative sampling, 'retailtainment', gamification, live stunts and live performances.