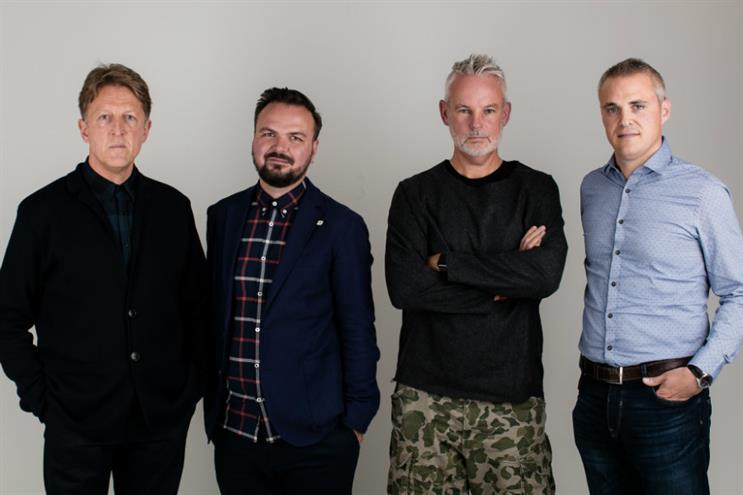 The hires include Mike Cornwell, the former chief executive of TBWA\GGT and MRM; Chris Whitson, the strategic co-founder of SFW and former joint chief executive and chief strategy officer of MRM Meteorite; Simon Spyer, the co-founder of CRM data and technology consultancy Conduit and Jason Andrews, the creative co-founder of Personal and former executive creative director of Rapp.
Cornwell has been appointed as executive director, Whitson as strategy partner, Andrews as creative partner and Spyer as data and tech partner.
They will be reporting directly to managing director Chris Marlow and working closely with Sally Taplin, managing director of management consultancy Iris Concise.
The newly formed practice will complement Iris' existing CRM work and focus on making the agency's CRM efforts more personal, rewarding, culturally resonant and profitable for clients.
Iris has set up the practice as it seeks to take a creative approach in the face of an increasingly automated and technology-driven CRM sector.
The new joiners will work with existing Iris clients as well as pursuing new client CRM relationships.
Steve Bell, deputy chief exeutive (global) at Iris, said: "Now is not the time for brands to compromise. As they face the squeeze from competitors and challenges in the economic environment, we want to be able to give our clients more choice, more clarity and more confidence.
"We want them to access the highest quality of people and output in creative, branding, innovation, pricing, digital, and CRM to deliver a product that adds up to something that is far more valuable than the sum of its parts."
Cornwell added: "There are few truly integrated agency offerings. Iris is one of them. We hope to bring all that already makes Iris great – the passion, creativity and focus it on creating stronger, deeper and more profitable relationships between people and brands."
Whitson concluded: "You can't will someone to choose you; you have to inspire and motivate at every stage of the journey."