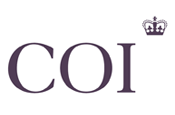 The campaign will run across digital, print and in-store platforms, and will be aimed at parents with children under the age of five, highlighting the health and safety risks in the home.

Phase one of the campaign, which aims to educate parents on how to reduce risks, will break just before Christmas, when accidents are most likely to happen.

The ad push will run alongside £18 million of safety equipment that the Government has set aside in order to help disadvantaged families.

As part of the brief, Iris will also partner the DCSF with a number of brands and organisations, which can help communicate the messages.