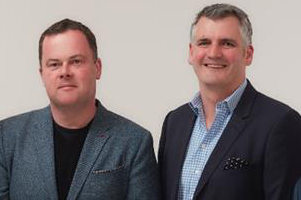 The team will be led by Iris partners Richard Perry and Richard Mabbot (above) in London and will stretch across agency offices in San Francisco, Chicago, New York, Munich, Singapore and Sydney.

Perry and Mabbot joined Iris in April with the acquisition of their London and San Francisco-based agency Founded.

Work.Life will offer business brand strategy, demand generation, marketing automation, content marketing and CRM, PR, influencer marketing, sponsorship and data analytics.
Iris is already working with a wide range of business clients, including SAP, Shell and Philips.
Perry said: "We're launching Work.Life as an open invitation to bright and ambitious business marketers who aspire for their brands to become much more than just a credible choice in their categories, but who want greater clarity and creativity of thought, a better blend of capability and more agility of action to help them realize the commercial benefits of building a 'Participation Brand'."