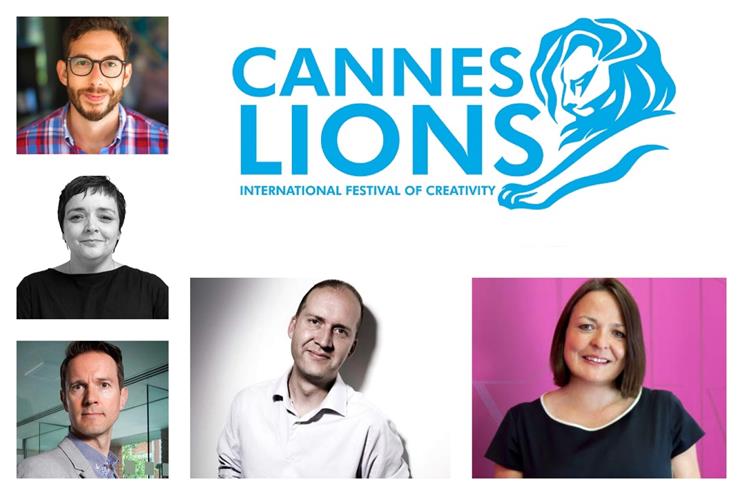 The Duran Duran bloke is far from the only glittery name on the speaker list at this year's Cannes Lions: alongside an army of the most influential figures in marketing, advertising, media and tech, lucky attendees will also get to hear from slebs including:
Conan O'Brien

Shaquille O'Neal

David Oyelowo

Thandie Newton

St. Vincent

Edith Bowman

Little Boots

Katie Couric

Naomi Campbell

Paloma Faith

Johnny Marr

Annie Mac

David Schwimmer

Nikolaj Coster-Waldau
And of course, the peerless Akon.
So, are the stars merely a distraction from the hard business of creativity?
Anthony Svirskis
Chief executive, Tribe
No. Cannes has always been synonymous with celebrities - Hollywood ones in particular. The reminder is everywhere here; photographs of film stars adorn lobbies of local hotels and the Palais. Cannes Lions recognised Social & Influencer as a new awards category this year. As influencer marketing has grown as a respected marketing channel, it's become a regular feature of the marketer's playbook to endorse their brand's messaging. Cannes, like any major event or brand, looks to the publicity influencers bring to draw crowds, create buzz and amplify experience, because we're all influenced by people we like, respect and admire.
Anthony Svirskis is a juror on the inaugural Social & Influencer category at Cannes.
Vicki Maguire
Chief creative officer, Grey London
If you want to learn about engagement, influence, entertainment and of course reinvention, then who better to talk to than a celebrity in the business of building fame. I would love someone like Dr Dre to be here; "The defiant ones" is the best business case study (and branded content) I've seen in years. He can genuinely teach us a lot. But getting a "name" for the sake of it is a dying symbol of the excess of our industry, the last throw of trying to fill an auditorium. I'm too busy and too old for it.
Vicky Bullen
Chief executive, Coley Porter Bell
At first glance there are a lot less celebrities on the ground than previous years. However, you can see the ones that are here, are promoting a cause, craft or skill that is absolutely relevant to our audience and industry. It's difficult to know for sure until we've actually heard them speak, but from Thandie Newton, at the cause end, as a vocal commentator on the gender pay gap, to the wonderful David Oyelowo at the craft end, giving his perspective as an actor on "The strange power of confidence", the celebrity influence feels more purposeful this year.
Chris Pearce
Chief executive, TMW Unlimited
Fashionable as it may be to treat celebrity culture with disdain we can hardly claim or strive to be creating culture as an industry but then turn our noses up at the very people that are woven into the cultural fabric of many consumers' lives. It's also what helps make Cannes different with a real melting pot of creative influences from academics, politicians, creative leaders and yes, celebs. Without this minor sprinkling of magic dust there would be little to give Cannes stand-out (location and expense notwithstanding) from the plethora of industry conferences now taking place every other week. More the merrier as far as I'm concerned!
Pete Markey
Marketing director, TSB
Star power has become one of the main currencies at Cannes as content owners seek to draw the largest audiences to their events. Working with the right well known faces can be a powerful thing but it does need to be relevant. Star power alone without substance is a big worry of mine and I question the link between some celebs and the brands they are supporting. Given the industries we represent and best practice on how to work well with celebs in the advertising arena, I worry if we are always setting the right example.