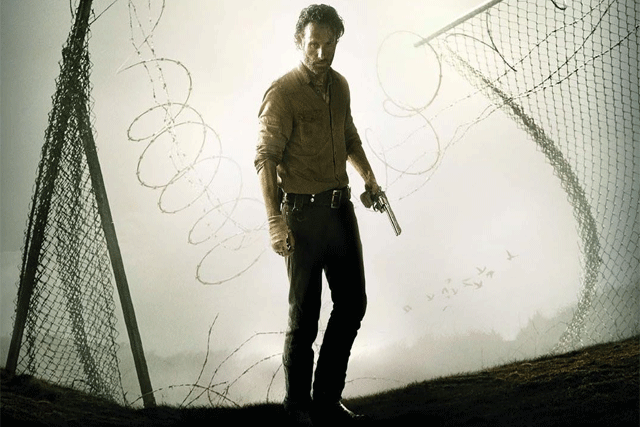 The ad for the TV series, distributed by Entertainment One (eOne), was shown before an online game on agame.com, a gaming site.
The work promoted the Blu-Ray and DVDs of The Walking Dead season four. It featured disfigured and decomposing zombies, showed scenes of bloody bodies scattered and close up shots of zombies being shot, struck and stabbed.
Two issues were investigated - whether the ad was excessively violent and whether it was unsuitable for a medium where children might see it.
The ASA agreed the ad was unsuitable for children, but had been "inappropriately and irresponsibly" shown on a website where a large number of users were under 18 years old.
The regulator noted eOne's explanation that it had informed its agency, who in turn had provided instructions to the video advertising platform that the ad should be targeted at those aged 18 to 35.
However, the ASA ruled that although those involved in preparing or publishing marketing communications were obliged to comply with the CAP Code, the primary responsibility to observe the Code fell on advertisers not agencies or ad platforms.
On this point, the ASA ruled the ad breached CAP Code (Edition 12) rules 1.3 (Social Responsibility).
But the ASA ruled that the ad was not excessively violent, because it reflected the theme of the products advertised. Therefore, it did not breach the CAP Code (Edition 12) rule 4.1 (Harm and Offence).
The ruling said: "Although we acknowledged that some might find the content of the ad to be offensive, we did not consider the level of violence and gore depicted to be excessive within the context of ads for programmes in the horror genre that had an 18 rating."
The ad must not appear again in its current form on the website on which it was seen.