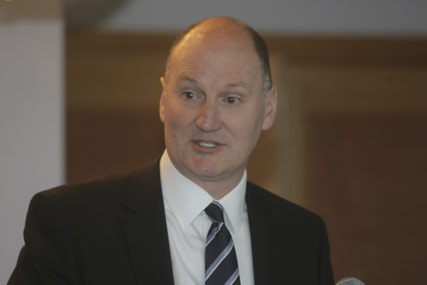 Mark Hunter, the ISBA president, insisted that the classifications of above and below the line - along with the remuneration systems associated with them - should be scrapped.
Speaking at an IPA lunch, the Molson Coors chief executive warned "the whole approach to engagement needs to be reworked", claiming the change was vital if marketing communication was to remain relevant to consumers overloaded with information.
At a time when marketers needed to be more fleet-of-foot, agencies were still dominated by "the prepared pitch battle", he pointed out. Meanwhile, client companies had been forced to fill a void left by agencies that once took the lead in understanding the world of communications and consumers' lives.
He accused creative and media agencies of being slow to react to the digital revolution and the new costing models pioneered by new and nimble "speciality" players.
"With client companies and media owners both financially dependent and accountable for results, the payment model of agencies which still focuses on hourly rate and manpower stands apart as being out of sync in an outcome-based financial world," he declared.
But Hunter acknowledged that clients also had a part to play at a time when agencies were often "caught in the crossfire" between marketers and procurement specialists "looking for a better deal regardless of the real cost".
He urged advertisers to take responsibility for ensuring agencies understood what was being demanded of them. He asked IPA members: "Can you honestly say that you always leave meetings clear on what you've been asked to do?"