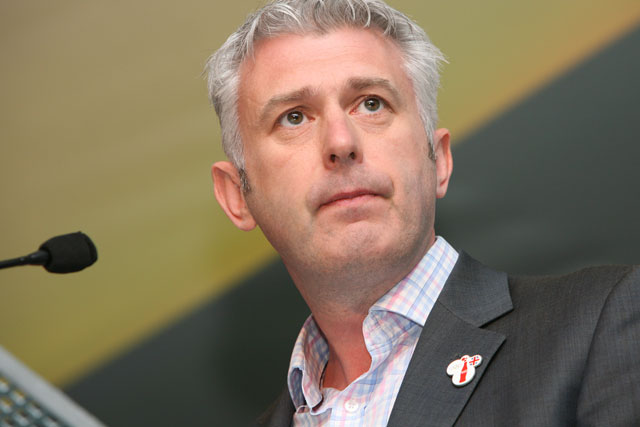 "It's an important issue because of the share of our investments which are shifting to digital", the Coca-Cola GB & Ireland general manager told around 250 people gathered at Lord's Cricket Ground in London.
"It's about balancing concerns around privacy against our ability to enhance the consumer experience and build e-commerce," he said.
"Our default position is that consumers should have the right to opt out but they should always know what cookies and data are being gathered about them.
"We need to ensure transparency of the data that's being collected and that consumers feel confident about interacting with our businesses online."
Woods, who took over as ISBA president in July last year from Molson Coors CEO Mark Hunter, was introduced on stage by the society's director-general Mike Hughes as taking over at "a good time" in which membership is on the up.
Looking back over the past year, Woods said the big news had been the dramatic decline in consumer confidence in the third quarter of 2011, while observing that "in general" the pressure on the government to increase new legislation regarding marketing was on the decrease.
He praised the current Government for being "much more interested in partnering with us", holding up the Responsibility Deal on food and drink as evidence.
Speaking on Budget Day, he also outlined where the Goverment and the industry's interests overlap – fostering greater confidence among the nation's consumers.
"We are creators of demand," he stressed. "We could not be more popular in our country at the moment than as creators of demand."
Other speakers at this year's conference include: Greg Nugent, marketing director at Locog; Chris Burggraeve, chief marketing officer at Anheuser Busch InBev and president of the World Federation of Advertisers; and Claire Harrison-Church, director of brand communications at Sainsbury's.