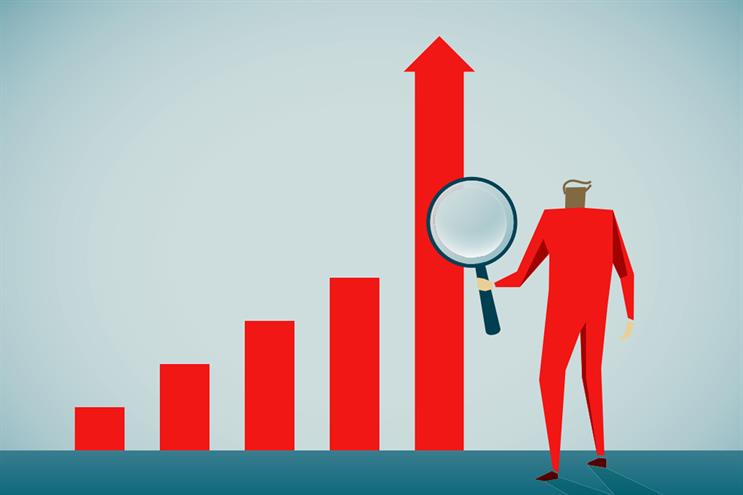 Ebiquity, which advises hundreds of advertisers, told Campaign that it believes the revised framework is "a step backwards" for its clients and claims to have identified three flaws, including the treatment of agency "value pots".
It is understood the ANA, ISBA's counterpart in the US, also has some concerns about the new framework.
The criticisms will be a blow for ISBA because the trade body for British advertisers has spent months working on the updated framework – a contract for its members to use in their negotiations with media agencies.
ISBA first introduced a tougher framework to improve agency transparency in 2016 but agency groups were furious because their trade body, the IPA, was not consulted.
Phil Smith, who took over as director-general of ISBA in January 2017, has tried to adopt a more collaborative approach with agencies and has used accountancy firm PwC to revise the framework.
However, Ebiquity claims that some of the terms of the new framework, which has been dubbed "version two" or V2, are less favourable to advertisers and could undermine the role of media auditors.
Alan Rutherford, the global chairman of Ebiquity's media practice, said: "Several key clauses within the new ISBA media framework, as produced by PwC, are regrettably a step backwards for our clients and have the potential to result in lower media transparency.
"We are in dialogue with ISBA and are actively advocating for revisions to these clauses to better safeguard the interests of advertisers and our clients."
A spokesman for the ANA declined to comment but a source close to the US trade body suggested it has some material concerns about ISBA's new framework – a surprising development given that a number of leading advertisers are members of both trade bodies.
It is understood ISBA did not consult Ebiquity or the ANA before publishing V2.
What are Ebquity's concerns?
Rutherford, who is responsible for Ebiquity's benchmarking and performance division, Ebiquity Media, and contract compliance business, FirmDecisions, singled out flaws in three clauses in V2:
1. Agency value pots are "different" from rebates and agencies don't have to disclose these value pots
Clause 18.6 in V2 says rebates, money that is given back to agencies by media owners in return for certain trading commitments, are different from value pots, media value such as free ad space that an agency might accrue over time based on an agency's total spend with a media owner.
Ebiquity says not disclosing value pots will damage transparency.
ISBA says rebates and discounts are part of an agency's overall "contractual commitment" to a client and should be disclosed.
A value pot helps to deliver that commitment, so there is no need to disclose it. Otherwise advertisers might expect to get the discounts twice – a practice known as "double dipping".
2. Media auditors could be restricted in the way that they aggregate or "pool" media data from multiple advertisers, according to Ebiquity.
Schedule 3, Clause 4 says an auditor is "not permitted to use any confidential information provided by the agency to the auditor including the client's media pricing and/or efficiency data, whether in aggregated and anonymised form or not, for the purpose of media pricing and/or media efficiency comparative audit services".
Ebiquity says this could damage transparency as an advertiser won't know whether it is getting a good price relative to other advertisers – a key part of Ebiquity's own business model, which uses a "pool" to calculate and measure media pricing.
ISBA has acknowledged that this clause needed clarifying and should refer specifically to financial audits, not performance audits. ISBA has confirmed that this was an oversight and changed the framework accordingly.
3. Clients "may assume" that a chartered accountancy firm is best placed to carry out contract compliance, according to Ebiquity
Schedule 1, Clause 1.4 says an advertiser that is carrying out financial audit should use "a certified or regulated public accounting firm" or "a firm whose staff are members of professional accounting bodies" or a company that has "specific industry experience and knowledge".
Ebiquity claims the wording is potentially misleading as it might encourage an advertiser to opt for an accounting firm rather than a specialist such as Ebiquity, which is not a certified or regulated public accounting firm.
ISBA said that was not its intention and the clause was specifically worded to encompass the whole market and not to favour any one particular auditing company.
It is a sensitive issue because PwC, which has advised ISBA, is a "Big Four" accounting firm.
ISBA and PwC both maintain they have taken an impartial approach and there has been no conflict of interest.
ISBA welcomes "feedback"
Debbie Morrison, director of consultancy and best practice at ISBA, said the trade body welcomed "feedback" and was keen to improve the framework.
She said: "The main concern Ebiquity raised is around the clause on value pots and removing these from the definition of rebates.
"This is a complex area of the client/agency commercial relationship on which we had extensive discussions with our lawyers Fieldfisher and our partners PwC when drafting the new position.
"We believe that the new approach we have taken is logical and ensures that 'double dipping' is avoided."
Sam Tomlinson, a PwC partner, who has worked with ISBA on the updated framework, said: "PwC conducted a rigorous and wide-ranging consultation as part of its contribution, alongside Fieldfisher, to V2 of the ISBA framework.
"We believe it represents a significant step forward in transparency, which in turn will benefit client-agency relations.
"Agency contracting is a complex area and we strongly recommend users consult the 'Guidance Notes' alongside the framework itself, to ensure users understand the purpose of each clause and how to best apply it to their specific agency relationship."
When ISBA drew up the 2016 framework, it used a number of media auditing and consulting specialists, including Ebiquity, Financial Progression, FirmDecisions, ID Comms and MediaSense.
'No conflict of interest'
ISBA's decision to use only PwC on V2 has raised questions about the nature of the commercial relationship between the trade body and the accountancy firm.
The trade body declined to comment about whether PwC might have paid ISBA or offered favourable terms to the trade body. PwC referred questions to ISBA.
Both ISBA and PwC emphasised that they believe there has been no conflict of interest.
The UK Government recently began a £140m media-buying review and has said publicly that it wanted to adopt the principles in ISBA's media agency framework and it is using PwC as an adviser.
Media industry sources say some details about ISBA's revised framework remain hazy, despite ISBA announcing on 28 February that it had "released version two".
The IPA has said it has "concerns" and none of the big six agency groups has yet said publicly that it supports the new framework.
It is understood that ISBA and PwC have worked on tailored versions of the framework for some agency groups to reflect the different ways that they operate.
Agency leaders say those discussions are ongoing.
One source claims an agency group may be wary of publicly endorsing the ISBA framework because advertisers may want to adopt it in other countries where there may be a different approach to rebates, value pots and other practices.
ISBA has always maintained that the framework is not a "one-size-fits-all" contract and that every advertiser will want to adapt it to suit its requirements.
Morrison said: "It is our intention that the media services framework influences industry best practice and so far we have received very positive feedback from our members on version two.
"However, we are always happy to take feedback and comment that might help us improve this important document."
Editor's note: Although ISBA did not consult Ebiquity or the ANA before publishing V2, the trade body has pointed out it did speak with a number of other auditors, including Firm Decisions, a subsidiary of Ebiquity.