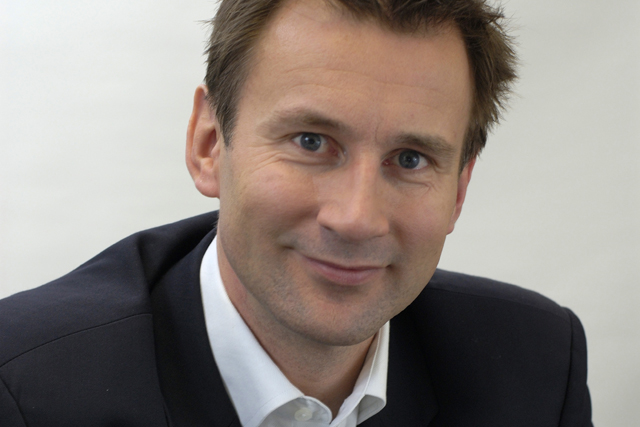 Since culture secretary Jeremy Hunt made the unusual step of intervening in the case at the start of August, rival Bauer Media has been campaigning to raise awareness of its concerns among agencies and advertisers.

When media agencies were asked about the deal after it had been announced, they were largely supportive but it is understood that some agencies and advertisers are concerned about the potential repercussions.
A combined Global Radio and GMG Radio will account for around 60% of revenues and 50% of listening in the commercial radio sector and will have a dominant position in areas such as Glasgow, Birmingham, Cardiff and Manchester.
It is thought that a number of large radio advertisers are planning to make their views known as part of a joint submission from the advertisers' body ISBA.
Martin Truong, media and advertising manager, ISBA, said: "ISBA has been canvassing the views of its members and will be submitting their considered views before the given deadline."
Separately, the Institute of Practitioners in Advertising (IPA) is speaking to its member agencies. A spokeswoman for the IPA said it will wait for their full feedback before deciding whether to comment on their behalf.
Some media agency executives, who asked not to be named, said they continued to be supportive of the deal and believed Global Radio had done a lot to improve the radio sector.
Paul Keenan, chief executive of Magic and Key 103-owner Bauer Media, said the outcome would be a "landmark decision" because if the deal is waved through, it will signal an "acceptance of dominance within a media channel".
Interested parties were given two weeks to express their views and the deadline for submissions for both the Office of Fair Trading's investigation into the effect of the deal on competition, and Ofcom's study into how it might impact upon media plurality, have to be in by 5pm this Friday (17 August).
Keenan said: "We have started a campaign as a call to action – let's get a debate happening. Will radio be diminished by this? If that is the case, it will be a tragedy. There are profound issues and advertisers need to participate with that.
"Global Radio will have an unimaginable position in places like Birmingham, South Wales and some of the North West. There will be removed from the market a third player of significance and strength."
Elsewhere, there are concerns that Global Radio's reluctance to fully support the switch to digital radio and its dominance of the commercial radio trade body RadioCentre will be heightened if it has a greater market share.
In Global Radio's accounts, published last week, Global Radio said it has "significant control" over RadioCentre, which is understood to have troubled the organisation's other member companies
Global Radio had hoped the deal would be "fast-tracked" to the Competition Commission, but its hopes were dashed when Hunt intervened, meaning he will now have the final say as to whether the deal is referred.
In June, Global Radio bought GMG Radio from Guardian Media Group in a deal estimated to be worth between £50m and £70m. The business must be run as a separate company while the competition authorities examine the deal.
GMG Radio's chief executive Stuart Taylor left the company immediately afterwards and Global Radio appointed its trusted lieutenant Mark Lee, formerly managing director for regions at Global Radio, as interim chief executive.
Follow @MaisieMcCabe