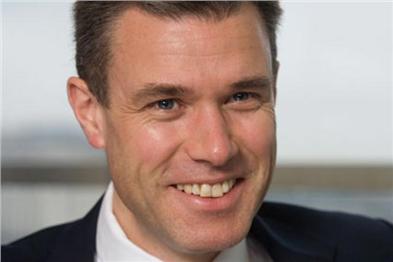 Speaking at the ISBA Annual Conference, the Ofcom chief executive announced the regulator's decision to investigate the market following a period of heavy consolidation within the sales houses and a marked advertising recovery.
He said: "We have decided that the time is now right to consider whether there are reasonable grounds for suspecting that the trading mechanism prevents, restricts or distorts competition in the sale of television airtime."
Richards noted that the way advertising is traded in television had become a "perennial anxiety" right across the industry.
He said: "Against this backdrop I think it is a good time to consider three important issues.
"Firstly, whether the advertising market is truly working effectively, specifically whether there are aspects of the way in which TV advertising is traded that may lead to consumer detriment.
"Secondly, and more broadly, what do we want to achieve by regulating television advertising? And I ask that question not only from a competition perspective.
"Lastly, how might a framework of content regulation in general need to adapt in the future."
Ofcom's assessment comes as the number of sales houses in the sector has consolidated from seven to four in the last year, following the disappearance of IDS, Viacom and GMTV.
Meanwhile, wider industry changes has seen Richard Desmond take control of Channel 5 and significant changes in senior management teams at ITV and Channel 4.
If the regulator concludes there is a cause for concern it will then be referred to the Competition Commission to examine.
No precise timelines were given, although Richards did acknowledge that the aim is to not let their investigation drag on, and to make an announcement "in good time".
In Ofcom's advertising sales review last year, the regulator agreed that TV trading is indeed "complex and that the pricing is opaque".
In a comment that appeared to acknowledge many of ITV's concerns about the current CRR mechanism, which currently determines how ad spend is managed for its main ITV1 channel, Richards said: "We are also aware that the way that advertising is traded could be constraining or even preventing the sector from evolving as the media market around it on a broader basis is clearly doing so significantly and so rapidly."