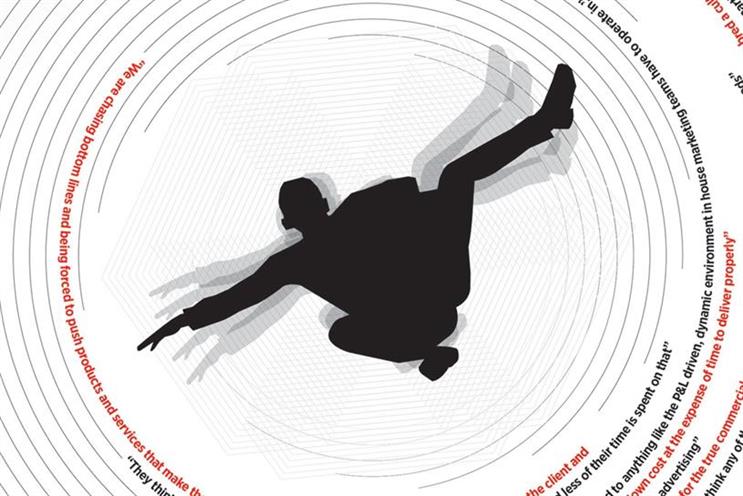 Advertisers and media agencies have long had a wary relationship, based on mutual need and suspicion, but things have taken a turn for the worse as digital complexity has led to growing concern about transparency.
America's Association of National Advertisers is close to completing a seven-month probe into agencies while its British equivalent, ISBA, has just published a new framework agreement for advertisers and their media agencies for the first time in a decade.
ISBA used lawyers and consultants, including Ebiquity, ID Comms and MediaSense, to examine agency relationships – "some elements of which were starting to undermine the trust between clients and their media agencies", according to the trade body: "They found that many media agency contracts currently in use were lacking in essential detail, especially around digital matters and in particular click fraud, viewability, verification and brand safety."
ISBA is also concerned about how agencies may be receiving rebates from media owners and whether they are declaring these "value pots and free inventory" to clients.
However, the new framework has gone down badly with agencies and the IPA – not least because the IPA was not consulted before ISBA published its plans last week.
ISBA did not help matters by briefing the Financial Times in advance. Debbie Morrison, ISBA's director of consultancy and best practice, caused particular anger when she told the paper: "I don't believe that [the media agencies] have got the best interests of their clients at heart any more."
Paul Bainsfair, the director-general of the IPA, made clear his displeasure after he was given "the opportunity to read" ISBA's framework. "It is one-sided in favour of ad-vertisers and very unlikely to form the basis of a contract between a media agency and client," he said. "There is no 'one size fits all' business model and there can be no single set of contractual terms appropriate for all scenarios."
While ISBA's critics acknowledge that media agencies can be aggressive, there is a widespread view that smart clients know how to defend their own interests, and advertisers are hardly blameless when they have been pushing down on agency margins.
Yes
Jim Lewcock, chief executive and founder, The Specialist Works
"You pay peanuts, you get monkeys. To avoid naughty monkeys stealing extra peanuts, reconsider how you appoint an agency. Offer an attractive basic and bonus, and be wary of the applicant who wants to work for half the salary."
Yes
Richard Temple, board director, John Ayling & Associates
"Media buyers who guarantee upfront annual share revenues, or are paid volume incentives by the media owners, will always have incentives skewed towards what's right for them, not their clients."
Yes
Suki Thompson, chief executive, Oystercatchers
"There are reasons why agencies may not deliver to clients' best interests – eg. parent companies compelling agencies to deliver unrealistic targets, and client underpayment forcing agencies to make margin with less transparency."
Maybe
David Indo chief executive, ID Comms
"Moves by agencies to take the role of both buyer and seller have confused matters. But it's the marketers' responsibility to ensure they have the right knowledge and the control to get a clearer picture of how their agencies are working."