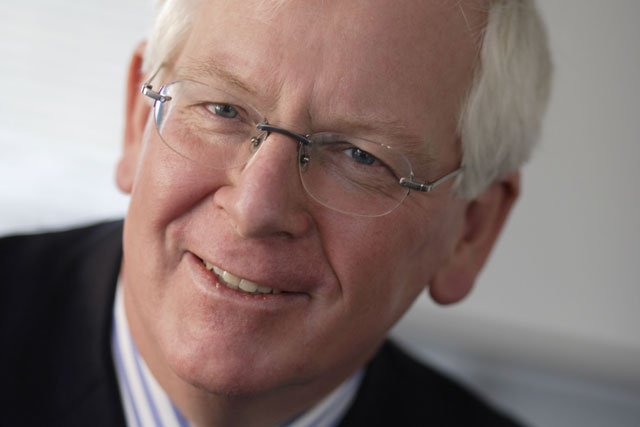 Responding to a report from the Academy of Medical Royal Colleges in which comparisons were made between some food companies and tobacco giants, ISBA slammed its findings and timing, coming little more than 100 days before the start of the London 2012 Olympics, as "simply opportunistic, ambush PR".
The doctors criticism of the multimillion pound sponsorship deals around major sporting events come as the UK faces record levels of obesity. Just under a quarter of British adults are now classified as obese, and the figure is due to rise to around 45% by 2030.
Professor Terence Stephenson, vice-president of the organisation, said relying on the food industry to police its own calories and health advice was "inherently flawed". He called for "bold and tough" action, including new regulation.

Responding Ian Twinn, public affairs director at ISBA, said: "UK doctors are preparing to campaign against business, not the causes of obesity.

"We actually agree with doctors, and almost everyone else from food business to mums, that obesity is a serious problem demanding serious attention. But it is a problem that we should tackle together as a society. And that is what we are doing by working with Government to reinforce better behaviour, better diets and a more active lifestyle.

"Doctors' negative attitude to the Government's Responsibility Deal in saying that it is 'failing to have a significant impact' on obesity, and that trusting industry to cut calories and advise people on healthy eating was 'inherently flawed', was unfair and a serious abdication of their responsibility."

Twinn added: "Using the Olympics to leverage greater support for the campaign is simply opportunistic, ambush PR".

In a separate call, the doctors ask manufacturers to publish clear guidelines on salt, sugar, fat and calorie consumption on their products. However, ISBA believes such claims simply ignore the work that has already been done in the area.

Ofcom announced plans to ban advertising of foods high in fat, sugar and salt (HFSS), regularly referred to as "junk food", to children as far back as 2006. It has been supplemented with a series of industry-backed responsibility pledges and self-regulation around packaging and promotions.

Twinn said: "If these doctors left their Colleges' boardrooms and actually visited a McDonalds they would find that the restraints they are calling for already exist; they have been beaten to it."

Stephenson is reported by the BBC today (16 April) as saying, "our starting point is the collective desire to ensure the healthcare profession is doing all it can to detect, treat, manage - and ultimately prevent – obesity".

Defining precisely what constitutes 'unhealthy foods' has been a long-standing problem for policy makers and is central to the whole debate, argues ISBA.

Twinn said: "One of the biggest problems we face with negative publicity like this is that no one, least of all the doctors fronting the campaign, can say what is or what is not 'unhealthy foods'. The last government imposed a food testing regime based on fat, sugar and salt, yet failed to say how cutting fat or sugar from the diet was in anyway healthy.

"Demonising food only adds to the complex problems surrounding normal eating patterns let alone those who suffer from eating disorders. Working with business to reinforce responsible and sensible lifestyle choices and eating balanced diets would be much more helpful than giving the false comfort of thinking that being overweight is somebody else's fault."

As the official restaurant provider to London 2012, McDonald's is preparing to launch a 'Mascotathon' happy meal promotion this week (18 April), featuring the London 2012 Games characters, Wenlock and Mandeville.
The McDonald's promotion will involve the brand giving away nine million toys with its happy meals in a big to encouraging children to associate the fast food chain with the Games.
Follow Arif Durrani on Twitter: @DurraniMix