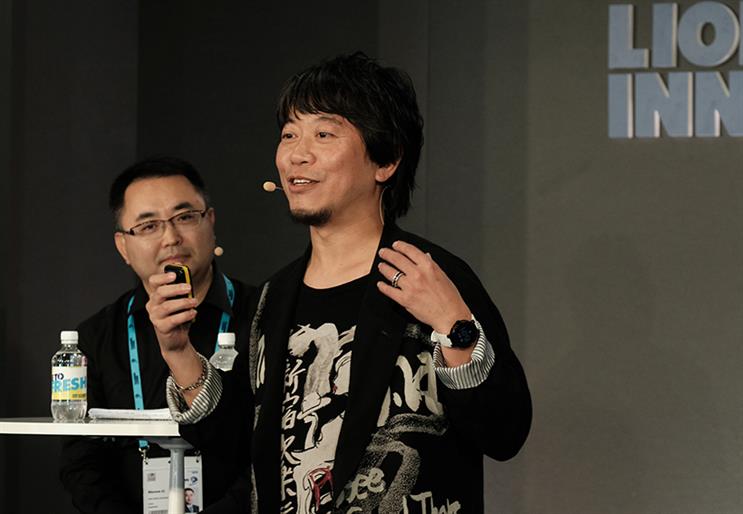 KFC arrived in China in 1987, when Western-style fast food restaurants were a novelty in the country. Fast forward to April 2015, and the brand's longevity had become a problem. "They started losing their young and energetic image, and their business had declined significantly," says Chen. The millennial generation had come of age, and for them the venerable restaurant chain was a legacy brand. "Young Chinese told us that KFC China was a middle-aged businessman in a middle-age crisis." says Li. "So we decided to disrupt ourselves."
Becoming a tech brand
The challenge of reaching millennials in China is one of scale, due to the country's massive population. There are 225 million millennials in China – as many as the population of the world's fifth largest country – with 78 million teenagers in the Post 95 generation alone. To reach this vast and diverse generation of consumers required a new approach. Since 2015, Li and Isobar have overseen KFC's transformation into what Sina News called 'a tech company disguised as a fried chicken business'.
"We asked ourselves to think like a product manager in an internet company," says Li. "We worked with tech companies like Alibaba and Baidu; we tried to remove the friction at every touchpoint on the consumer journey." To that end, the regional service experience was integrated into a single platform, the KFC Super App, which gives customers a single point of entry for ordering, payment, delivery, loyalty rewards and e-gifting.
Millennial insights
Three key insights underpinned Isobar and KFC's strategy towards millennials: eating is a trendy social experience; technology has massively changed millennial lifestyles; and they do everything with a purpose. With that in mind, Isobar used global insights, local insights and expertise to leverage the creativity and innovation in the KFC brand through content and entertainment.
"The dining experience is not just about food anymore – it's about providing a digital experience for customers," Chen says. To that end, KFC's retail experience was transformed – linking over 5600 restaurants in a unified digital ecosystem. Technology was brought to the forefront of the brand, through in-store experiences including augmented reality, an AI-enabled in-store robot, digital payment, and an intelligent voice ordering and AI delivery system. In 2017, the brand tapped into the massive millennial gaming market in China, partnering with strategy game Onmyoji to create special episodes that were only accessible in KFC restaurants, with a game prize available to those who invited other friends to play.
"To compete for the attention of the next generation of digital natives, businesses and brands need to take a transformative approach to close the gap between brand inspiration and transaction," says Chen.
This message will self-disrupt
"We couldn't be the disruptor without being disrupted," says Li. "We didn't want to be part of any other internet company's digital ecosystem, we wanted to build our own. We believed that with our own digital ecosystem we could reinvent the customer experience at KFC."
KFC's reinvention has delivered results; it's earned 120 million loyalty memberships, from zero in 2015. "They have experienced the strongest sales growth ever," says Chen. "KFC went from its low point to being the most influential restaurant brand in China."
It's proof that structural disruption can deliver business results, by combining new technologies such as big data and AI with the traditional retail experience. That takes leaders with the courage to overturn established thinking. "What you need to do is not only 360-degree marketing but also 365 days," says Chen. "That means you should change your organization and the mindset of your team – and the leader should take the risk of embracing uncertainties."
New tech
KFC has pioneered the use of new technology in its stores over the last three years.
Its innovations include:
The 100 per cent digital experience KPro brand, which uses facial recognition to enable consumers to "pay with a smile."
Voice recognition technology enables customers to order coffee using only their voice
The Dumi robot – developed in partnership with Baidu – uses AI to understand orders delivered in different dialects.
The KI app uses AI to serve up menus tailored to individuals' tastes.
A K-Music digital jukebox lets customers customise in-store playlists using the KFC mobile app
KFC partnered with popular strategy video game Onmyoji; as well as in-store character promotions, an augmented reality campaign rewarded customers with a limited edition flashcard that could call up a game character in store.
Post 95s
Within the millennial generation in China, the Post 95s are a distinct demographic group – the 78 million teenagers born after 1995, who are set to become the driving force of Chinese consumers in the next decade. The label is as much about a mindset as anything else; born in a booming economy, they take pride in their nation. They are purposeful, charitable and live a technology-driven lifestyle. They are internet natives, leading parallel lives in the real and virtual spaces – and both of those lives are driven by emotion. They live-stream their eating and their lives, and they devote more more purchasing power to "celebrity brands" than other age group.