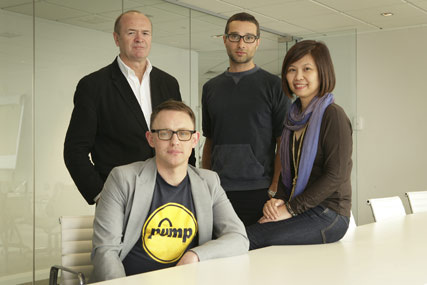 As part of the move, the network's five key markets will rebrand as Glue Isobar (UK), Isobar North America (US and Canada), AgenciaClick Isobar (Brazil), Wwwins Isobar (Greater China) and Isobar France (France).
Divisions in the smaller markets will also take on the Isobar identity.
Mark Cranmer will continue as the global chief executive of Isobar, while the glue London chief executive, Mark Cridge, takes the additional role of global managing director. AgenciaClick's head, Pedro Cabral, becomes Isobar's chairman; Jean Lin will be the global chief strategy officer, with Niku Banaie as the chief innovation officer.
The new team will work on building a cohesive culture across the agency portfolio and focus on growing global new business.
The network, which covers digital creative, media planning and buying, search and website development, already has a presence in 30 markets, but plans to increase its geographical coverage either through acquisition or organic growth.
Cridge commented: "Isobar now has a global management team made up of leaders of our regional businesses. We hope that it will make Isobar more attractive to global clients and easier for them to understand."
In the UK, the move is the culmination of a merger process that began at the start of the year when the Anorak Digital and De-construct agency brands were merged with glue London.