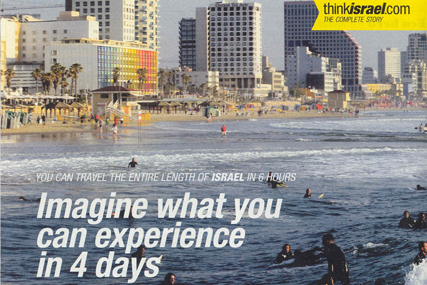 One person made a complaint about the Israeli Government Tourist Office's press ad, which laid out a four-day itinerary under the heading "You can travel the entire length of Israel in 6 hours. Imagine what you can experience in 4 days".

The ad included a picture featuring the Western Wall of the Temple Mount and the Dome of the Rock, which are both in East Jerusalem, a part of the occupied territories of the West Bank.

The Advertising Standards Authority ruled that the ad breached CAP Code clause 7.1 (truthfulness), arguing that readers were likely to understand the places featured in the itinerary were all within the state of Israel. It ruled the ad must not appear again in its current form.

The State of Israel Ministry of Tourism, responding on behalf of the IGTO, said the ad provided basic information to a prospective UK traveller and is was entirely accurate to say a visitor to Israel could visit Jerusalem as part of a short visit.

It also maintained the present legal status of Jerusalem had nothing to do with the point at issue.