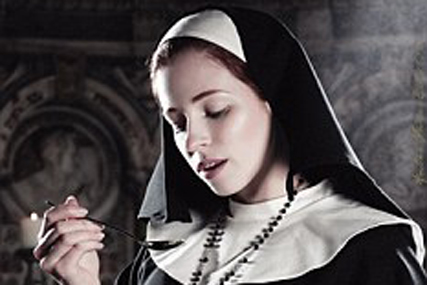 Created in-house, one press ad for the ice-cream maker shows a pregnant nun eating from a pot of Antonio Federici Gelato Italiano under the strapline, "Immaculately conceived".
Another ad shows two male priests apparently about to kiss under the strapline, "We believe in salvation".
The print ads have appeared in women's weeklies Grazia, Look and The Lady, and are currently being investigated by the advertising body after it received a number of complaints about them.
A spokesperson for the ASA confirmed it was currently investigating the campaign, but it is too early to say when a decision would be made.
This is not the first time the brand has landed in hot water for launching an offensive ad campaign. Last year, Antonio Federici Gelato Italiano was forced to pull an ad by the ASA after it featured a priest and a nun looking as if they were about to kiss.
The ad showed the nun in a full habit and a priest wearing rosary beads around his neck, holding a pot of ice cream in his hand. The text stated: "Kiss temptation".
The ad, which appeared in Delicious Magazine and Sainsbury's Magazine, received 10 complaints and was deemed by the ASA as offensive.