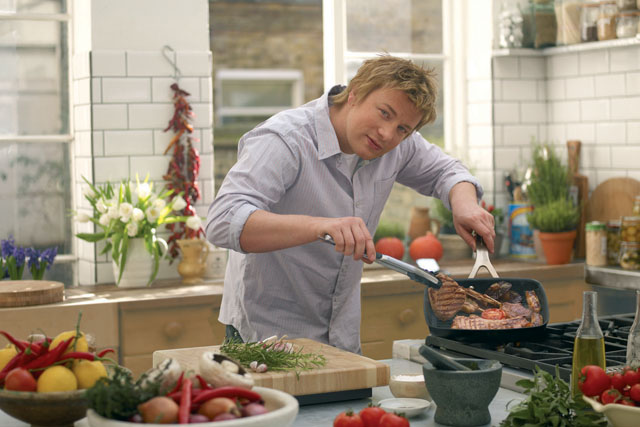 The 'How Britain Eats' survey, by Allegra Strategies, revealed that eating habits have changed over the past year, and are influenced by the fortunes of high-street brands.
One of the key findings was the resurgence of Italian food. It was identified as the country's favourite national cuisine to eat out of home this year, having been third in 2010. Traditional British food occupied the top spot last year, but has dropped to number two.
The reason for the change, according to Allegra Strategies, is the increased number of Italian restaurant chains, such as Zizzi, PizzaExpress, Carluccio's and Jamie's Italian, on the UK's high streets.
The study claimed that pizza chains, in particular, are benefiting from 'strong promotional activity', which can result in eating out becoming cheaper than eating at home. Another major finding of the study was that Marks & Spencer's 'Meal for two for £10' deal was more popular than Tesco's 'Meal for Two for £9' and Asda's 'Indian Meal for £4'.
One of the reasons for the popularity of such purchases, according to the study, is that they are 'cheaper than eating out or take-away', and are helped by the bottle of wine often available as part of such deals.
The research placed Sainsbury's (18%) ahead of Asda (15%) in terms of consumer visit share. Tesco was confirmed as the dominant supermarket, with 31% share.
'Convenience' emerged as the major motivator when consumers select their main food-shopping destination, ahead of 'value for money' and 'ease of car parking', the survey found.
Other considerations included the lure of 'special offers' and whether the supermarket is a 'pleasant place to shop'.
The study was based on a survey of 2000 UK consumers.