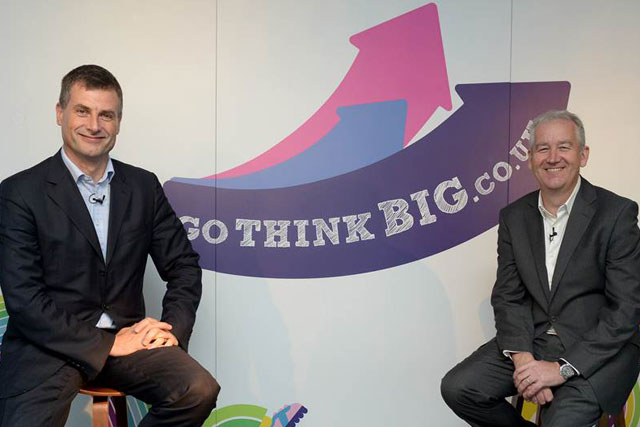 The companies have agreed to place all of their work experience and internship opportunities on the GoThinkBig website in a move to improve young people's access to the industry. Other companies to join the scheme include the Marketing Academy, Viacom, Capgemini, Fifteen and ReedSmith.
More than two thirds of businesses do not formally publicise work experience, according to research from GoThinkBig, and the fact such opportunities are not formally advertised is the biggest barrier stopping young people getting them.
The research found that more than 460,000 16- to 25-year-olds have failed to gain work experience relevant to their chosen career path, while 69% of businesses surveyed said they did not formally publicise opportunities.
Founding partners O2 and Bauer Media launched GoThinkBig in October 2012, committing £5m investment between them. The pair has since offered more 2,000 skills development and work experience opportunities.
Vicky Wordie, the talent and HR manager at ZenithOptimedia, said: "ZenithOptimedia is always looking for new ways to offer opportunities to a diverse range of talent.
"Partnering with GoThinkBig allows us to increase awareness of the variety of opportunities our industry has to offer and give people the chance to gain valuable insight and develop their skills in a top media agency."
Karen Blackett, the chief executive of MediaCom, said: "Our recent work with apprentices and local schools has taught us that without the right connections, young people feel the media industry can be hard to break into."
The initiative hopes to bridge the skills gap, to tackle rising youth unemployment.
Nearly one million people (21.2%) of those aged 16 to 24 in the UK are unemployed, with the figure set to go up, according to figures released in March by the Institute for Public Policy Research.
Tokunbo Ajasa-Oluwa, the head of GoThinkBig, said the scheme was "a vital part of kick-starting the UK economy".
Ajasa-Oluwa said: "Jobs in the marketing industry are extremely sought after, so bringing partners on board to make their experience and skills opportunities available to everyone is a vital part of the GoThinkBig mission.
"At the same time, it'' an industry that has always championed diversity in its workforce, so I hope that these businesses will benefit enormously from young people from a wider range of backgrounds coming into their businesses."
Spotify, Channel 4 and Chime Communications, have also signed up to the scheme since its launch last year.