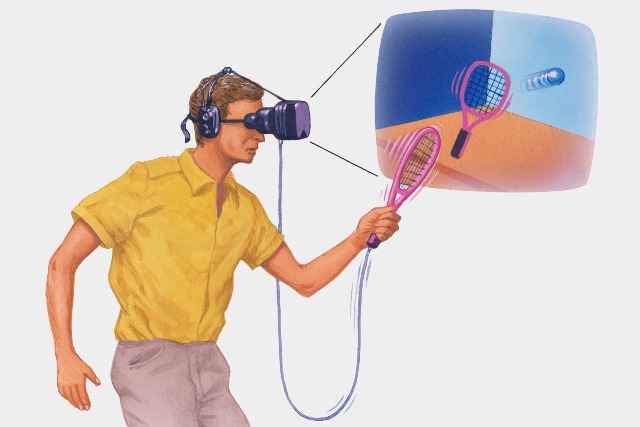 Drones. Virtual reality. Internet of things. Just three examples of emerging technology in which brands are being encouraged to invest, to help them solve their marketing challenges. And it's easy to see why.
In a market where increasingly there are few actual differences between competitor products – and even when there are, consumers are extremely good at ignoring messages about them – an industry built on persuading people that product X is better than product Y needs to find new ways to help brands get noticed, be relevant and earn loyalty.
No wonder ad agencies the world-over are looking to technology to give their client's brands that differentiation.
But before we all reach for our internet-connected tweeting nail-clippers, let's take a moment to consider whether it's worth the investment. When, like Nike+Fuelband, is the technology a game changer? And when is it little more than a gimmick?
If we're looking to give a brand genuine competitive advantage I think we need to look beyond the gimmicks
Don't get me wrong. I'm not against using technology for one-off campaigns. If, like our client Durex's remotely controlled underpants, the innovative technology becomes a YouTube sensation, then it's a very cost effective way of getting your brand talked about – which may well lead to increased sales.
But so often these days – like mobile network Megafon's huge 3D selfie-installation or Nivea's blue-tooth enabled wrist band - they seem to be solutions looking for a problem – retro-fitted for a few laughs and an award or two.
If we're looking to give a brand genuine competitive advantage I think we need to look beyond the gimmicks.
Like Fiat's virtual car show-room that allowed customers to experience the car through the eyes of a remotely controlled dealer. Or apps that exploit telematics to enable insurers to estimate customers' premiums based on their actual risk – rather than their age.
And for me, the best example of late was a campaign for language school CNA who used a Skype-like platform to link language students in Brazil with senior citizens in the US, devised by FCB Brazil. A multi-Cannes winner at this year's festival, not only is it built on a genuine insight (that the best way to learn a language is to talk to people who already speak it) but it also makes the residents of the old people's home feel useful, wanted and loved.
Instead of a one-off gimmick, an integral part of a brand's offering that will last long after folks in adland have stopped cooing over the heart-warming film.
Not a solution looking for a problem, but two genuine problems that technology helps to solve.
Read next
jcdecauxec1