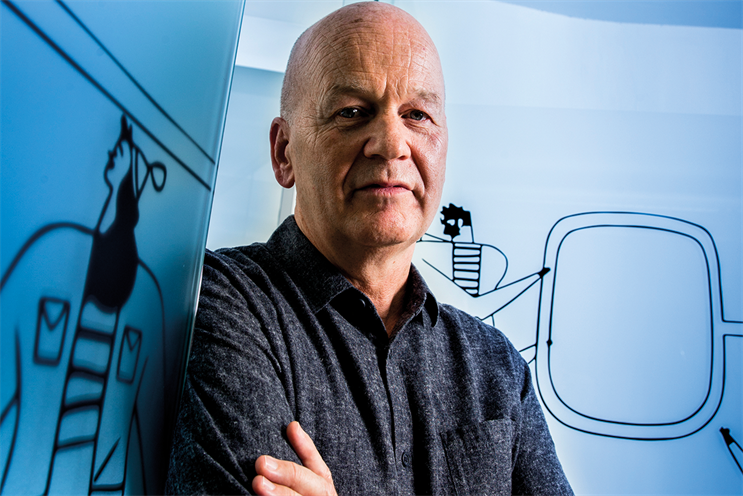 If I were to ask for the ten biggest influences on how you think and communicate at work, what would they be?
Tricky question isn't it? It's a subject so vast, personal and ever-changing that it doesn't seem right to turn it into a top ten list.
We are continually reinventing everything we have learned, and applying it to our professional lives. If I asked an accountant the same question, I'm pretty sure their professional qualification would feature in the list. I'm guessing very few people reading this ever wanted to be an accountant. But because our industry doesn't require one universally held qualification, we lack a definitive source of knowledge or common ways of working and communicating.
Some would say this makes what we do far more interesting, but, conversely, it also often makes the application and communication of what we do more complicated than it needs to be.
Over the past century, the best marketing thinkers have filled recurring gaps in the marketing narrative with ideas that challenged the orthodoxy of the day. Paul Feldwick's book The Anatomy of Humbug references many of the most notable contributors that have shaped new industry thinking since the late 1800s – people such as Rosser Reeves, creator of the USP, and Stephen King, a godfather of modern planning. I don't think it's an exaggeration to say that the quality of academic thought in the past decade is as rich and valuable as anything written during the preceding 100 years.
Thanks to advances in neuroscience and theories from the likes of Susan Greenfield, Byron Sharp, and Daniel Kahneman, we now know all about mental and physical availability, auto-pilot behaviour, personalisation of the brain, neuroplasticity and more.
There's a crop of new words entering the industry's daily vernacular. The potential for us to use this new thinking and help brands grow is enormous. Which leads me to my second question: how many of you have not only read the work of these big thinkers, but also applied any of their thinking to your company's strategic planning processes in a meaningful way?
I expect the number of readers will be quite high. After all, you're an educated bunch. However, from the number of slightly guilty looks I've had when I've posed this question, especially to CMOs, I'd say application levels are still pretty low.
Until recently, I was guilty of this too; a keen reader but infrequent applier. It felt like I and the rest of the Cubo Group were missing an opportunity. So we decided to do something about it. Working with brand performance consultancy TCBA, we researched how we could use aspects of this great thinking to benchmark brand stickiness.
By mapping not just what a brand evokes, but also what evokes the brand, we have a better handle on the occasions where brands are most relevant to our daily lives. This has become the foundation of our planning tool, which identifies how to build a greater share of "Headspace" for brands. What started as the development of a research and planning tool has become a way for the group to discuss, evaluate and excite people about creative ideas.
Who and what inspires us is going to shift continually, but having a real-world method with which to intelligently apply this brilliant new thinking to deliver growth for brands is the biggest influence on my year.
Chris Walmsley is the co-founder & head of planning at Cubo Group