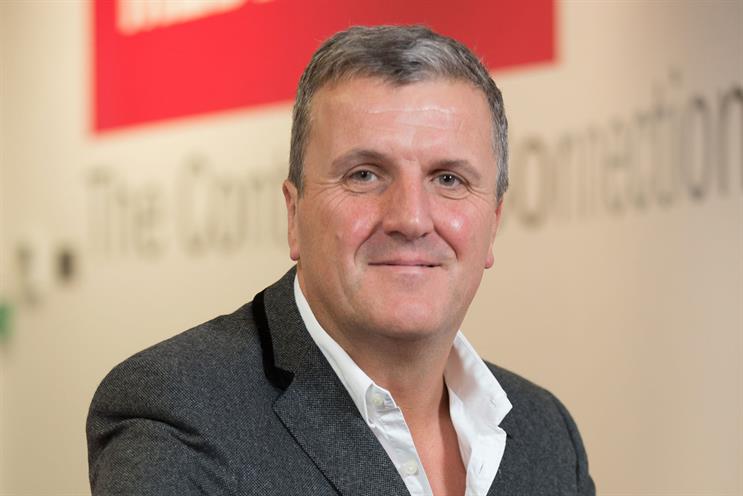 Do agencies need to turn their gaze outside London and increase investment in the regions if they're to respond to the dwindling opportunities for talent to afford a long-term home for themselves in the capital?
This was the question posed by Sarah Golding, CHI's chief executive, which caught my attention in Campaign.
It is a reality that we began to embrace some time ago at MediaCom, as our business in the regions takes on growing levels of significance.
MediaCom North (defined as our offices in Birmingham, Leeds and Manchester) as a business proposition is no longer a separate entity. In the modern connected media and communications landscape, the significance of geographical separation defined by a few hundred miles and a couple of hours on a train is of even less consequence than it once was.
The concept of "One MediaCom", which all our offices in England, Scotland and around the globe are enthusiastically embracing, is making this idea a reality; both reflecting and defining the changing shape of our industry.
Of course there will always be regional variations and distinctiveness among offices based on their location – whether that's Leeds, Birmingham or Mumbai – but nowadays there is no reason why that can not be transcended by an over-arching business ethos and shared processes.
So we talk less and less about "MediaCom North" and simply about MediaCom. And why shouldn't we? We regularly cooperate with our London colleagues to win new business and share workloads across the group, depending on which base houses the most appropriate skills for the campaigns at hand.
The expansion of i-Lab across the UK network is a perfect example of this breaking down of work-streams once defined by bricks and mortar.
Our investment in the future and importance of MediaCom outside London was made clear just last month with the move into our new, purpose built office in the heart of Manchester: home to our growing headcount of over 170. Which brings us to the crux of Golding's piece – talent.
Like businesses everywhere, recruiting and retaining the best and brightest minds is a constant challenge for employers in the north, particularly in the media and creative industries with the lure of London, as well as New York and Sydney, presenting glamorous alternatives for eager youngsters who feel they need to follow a migratory path if they are to fulfill their potential.
Yet The Guardian's latest Mood of the Nation survey simply confirmed what us Northerners already know – quality of life is better outside London – with the West Midlands and North West ranking in the top three happiest parts of the country.
But where in the past a mind-set has prevailed that it is necessary to trade off happiness for career prospects, perhaps now the tide is beginning to turn.
The prospect of whole generations of talented people being priced out of London is not something to revel in, but it's at the very least a reality to which the major players have a responsibility to respond.
Just this month we celebrated the fact that we have taken on 35 recent graduates in Manchester in the past 12 months alone, while 2014 saw us bring on board former Londoners to senior posts including business planning director and head of organic content, i-Lab; a testament to the opportunities that are being created in Manchester alone.
It is in everyone's interests to see a strong and thriving media industry in the regions, increasing the breadth and depth of talent for us all to draw on, but it's also vital that we offer a viable alternative to careers in London if we're to maintain a healthy circulatory system for our industry's lifeblood – talent.
There has never been a greater need or opportunity to invest in this future than now, and it's a responsibility we must not ignore as it only becomes more pressing and clear with time.