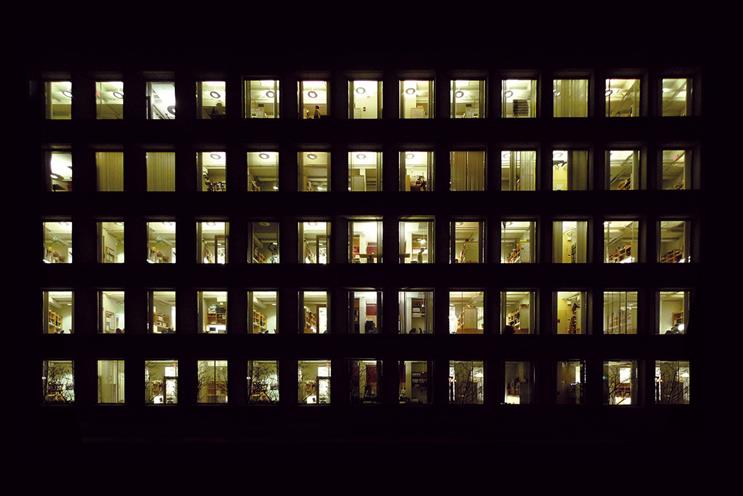 The media agency business model is under scrutiny like never before. The Association of National Advertisers in the US has rightly caused a storm with the findings of its investigation into media rebates and moved transparency up the client agenda.
Despite all this negative attention, however, media agencies still maintain publicly that everything is all right. Telling agencies they should change is akin to inquiring if the turkey has any plans to vote for Christmas.
Let's be clear, media agencies are (generally) not struggling businesses needing an overhaul for financial reasons. Media agencies are highly sophisticated and profitable and have been broadly happy with the status quo.
The problem is that many of the bigger marketers also aren't asking media agencies to reinvent themselves. The scale of the big global networks provides huge advantages for large advertisers in negotiating media inventory.
However, this happy approach hits a crunch point when agencies start taking a commercial interest in the selling of media inventory, not just buying it to order, at scale, on behalf of their many clients. This is already happening, as the ANA report pointed out, and we need new and different agency models.
Advertisers need the facts in order to make more informed choices about what kind of media agency model they want to work with.
The choice is now between an agency that works as a trusted advisor and entirely in the interests of its clients for its income, or one that will act as a broker and make its income from the vendor community.
The latter scenario is a legitimate business practice, but only if clients hire those agencies in full knowledge of the risks involved and do not expect them to be able to deliver truly impartial, objective advice.
It is no longer acceptable for agencies to try to be both. We need clear differentiation.
In 2013, the UK financial advisor market faced a similar fork in the road – at the behest of regulators. Independent financial advisors were previously allowed to earn commission from financial institutions whose products they were recommending to clients, even though certain products would make the IFA more money. However, legislation forced IFAs to make a clear distinction: they now have to be either independent, for which they charge their clients transparent fees as their only source of income, or restricted, which means they can earn income from selling only certain financial products.
Sadly, the media agency market is not so easy to navigate. Some agencies broker media and others do not. Some earn income from media vendors and others do not. Some operate media barter operations and others do not. Some claim 100% transparency and others claim to be "transparently un-transparent".
What's needed is a new order with agencies in defined categories so that advertisers can:
Tell different types of agency service apart.
Understand how agencies operate and earn income from different sources.
Understand agencies' commercial relationships with the vendor community.
Make better-informed choices about what agency model is right for their needs.
Simplify the pitch process and avoid every agency being included on pitch longlists to "see what's out there".
Become better-equipped to navigate a broader media buying landscape that now includes digital agencies, consulting businesses and technology companies.
Better differentiation will lead to more focused media agencies, with clear value pro-positions and an end to the "jack of all trades" approach. It's time to be master of one.
Tom Denford is the chief strategy officer at ID Comms