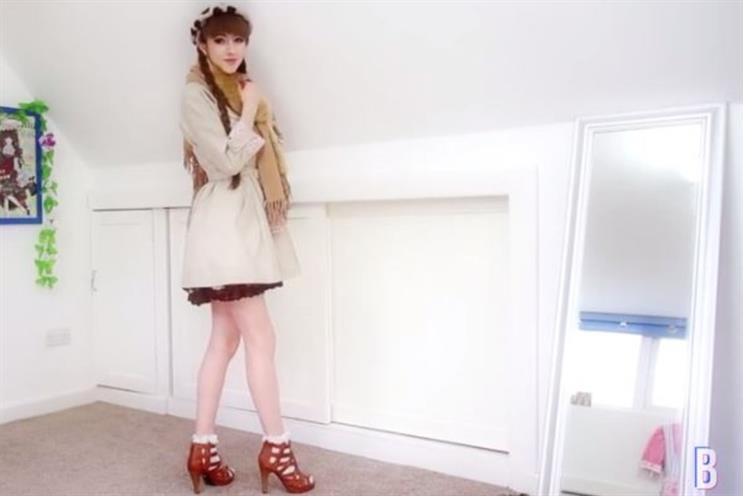 Brands should look at influencer marketing as an avenue to do what they once couldn't; create an army of advocates who spread their message within their audiences
Brand awareness isn't cool. You know what's cool? Brand Advocacy.
The previous lines are a hugely paraphrased version of a scene in the Social Network (the film about Facebook) where Sean Parker is trying to convince Mark Zuckerberg about the potential of his little website 'The Facebook'.
"A million dollars isn't cool. You know what's cool? A billion dollars!"
When Sean says this, you could visibly see his eyes gleam with excitement at the opportunity that Facebook posed for the future of social networking. As a marketer, I think that brands and marketers should gleam with similar excitement at the opportunity that YouTube, and particularly YouTube Influencers, pose for the future of brand advocacy to teen and millennial audiences.
We're in charge now.
Taking my marketer hat off for a second and slipping on my 20 year old millennial hat, it's apparent that advertising used to be a one-way dialogue from brand to consumer. It was a world where there were only a few channels on TV, and radio and when the pages of magazines were littered with glossy pictures of brands' wares. The conversation between brands and millennials was akin to the former saying to the latter, "Hey, take notice of me. Look at how cool I think I am. Ok Bye!" But, as technology has made it easier to deliver these messages thanks to the proliferation of social platforms such as YouTube, brands are still using the same "hey notice me" tactics.
This has to stop.
Rather than seeing an influencer's audience as merely a way to get your message heard by a large millennial audience, brands should look at influencer marketing as an avenue to do what they once couldn't; create an army of advocates who spread their message within their audiences.
A number of brands are using YouTube to co-create with Influencers to reach young audiences. Take the fashion brand New Look, for example, who did a collaboration with a YouTube Influencer Beckii Cruel to promote their line of winter clothing.
They could very easily have asked Beckii to include their line of winter scarves in a simple haul video. Instead, they got creative with it, collaborating with Beckii to create a "Wear it in four ways" video, where Beckii wore a New Look winter scarf in 4 different ways. The clincher was that she then asked her audience to also wear an item of theirs in their way, sharing over social media with someone winning a shopping trip with Beckii to a New Look store.
The results of this, in terms of building a buzz and positioning New Look as a cool brand who care deeply about their young teenage audience, is indicative of how brand advocacy can be achieved through YouTube Influencers.
There are however 3 things things to consider when orchestrating a brand advocacy campaign.
Control
When brands consider YouTube Influencers as a medium for co-creation and advocacy, the first concern is that of it going horribly wrong. What if we run a campaign and someone posts something inappropriate? This is a valid concern, however one that is mitigated by trust between the influencer, their audience and the brand. Influencers have large audiences for a reason. Their audiences love them and look to them for guidance and inspiration, they see the influencer as a friend. It's highly unlikely that you'd want to jeopardize your friend's relationship and in similar fashion. It's highly unlikely that the audience of an influencer is going to do something to harm the relationship with the influencer and thus any brand advocacy campaigns. Let go and trust the influencer to do their thing.
Make it visual
One of the strangest paradoxes I see with brand advocacy campaigns on YouTube and Instagram is that although these are highly visual platforms, when brands do engage in advocacy campaigns, they normally ask their audience to engage in ways which do not reciprocate the visual form factor. The truth is this; when running Influencer campaigns as a brand, you are actually allowed to ask more from their audience. The solid relationship built between the YouTube Influencers and their audiences means that you can get away with asking their audience to do just a little bit more. Don't be afraid to ask for visual engagement even when on text-heavy platforms such as Twitter.
Rather than the superstar, aim for the underdog
One of the biggest misconceptions that marketers have when it comes to YouTube Influencer marketing is to shoot for the stars. To marketers, the YouTube Influencer marketing world consists of just a small community of Zoellas. There is an opportunity to bring YouTube Influencer marketing to the long tail of brands. This means that rather than paying five or six figures for a campaign with one single influencer, you could spend three to four figures and work with more influencers. This approach for brands working with many smaller influencers at once, rather than blowing the budget on one single influencer, works well to amplify brand advocacy campaigns as you can seed brand messaging to various different niche audiences.
YouTube Influencers and the proliferation of social platforms have led to an opportunity which has not been accessible to marketers and brands until very recently. The onus now is on brands to respond, we have the opportunity to leverage YouTube Influencers to co-create and build an army of advocates, let's not waste it.