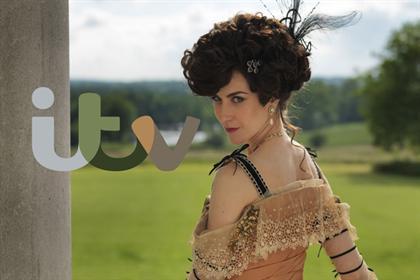 According to an interim management statement published today, ITV's spot ad revenue was £382m in the first three months of 2013, up 5.5% year on year, which ITV said outperformed the wider market.
ITV's broadcast and online division, which includes spot ad revenue as well as digital revenues, reported revenues of £465m in the first three months, up 5.7% year on year.
Meanwhile, online, pay and interactive revenues increased by 17% year on year.
Across the first half of the year net ad revenue (NAR) across ITV's family of channels is expected to decline by around 3% year on year due to the tough comparison with 2012, which enjoyed the Euro football tournament and run up to the Olympics in the second quarter.
ITV said its spot or NAR declined by 12% year on year in April 2013; is expected to decline by 7% in May; and could be down by between 12 and 15% in June.
However, the broadcaster said initial indications are that ITV Family NAR will be positive in July suggesting the Q2 fall is not a sign of a wider malaise.
Adam Crozier, the chief executive at ITV, said: "We've had a good start to the year with ITV outperforming the TV ad market in Q1, a strong performance on screen with the family share of viewing increasing 2% and further strong growth in online, pay and interactive.
"As we anticipated, the quarterly pattern of demand from advertisers in 2013 is very different to 2012 although we expect it to even out over the course of the year. While we are cautious about the outlook for TV advertising for 2013, our objective remains to outperform the market over the full year."