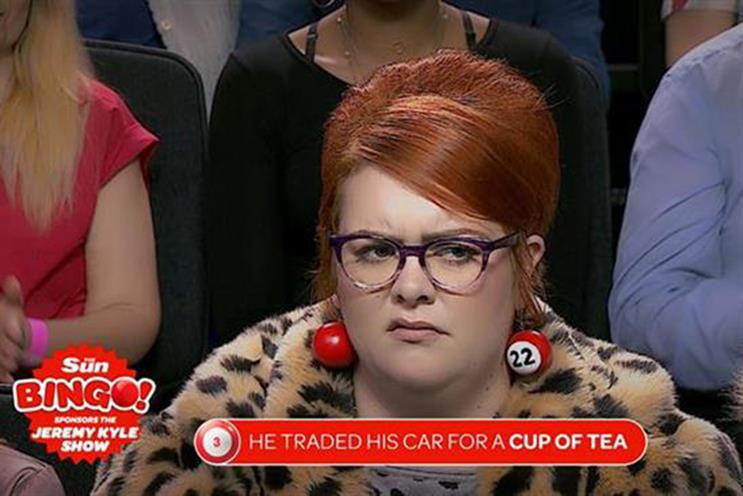 ITV has axed The Jeremy Kyle Show after 14 years following the death of a guest who was due to appear on the programme.
The broadcaster's chief executive, Dame Carolyn McCall, said it was "the right time for the show to end", having suspended the episode featuring Steven Dymond this week.
Dymond, who was filmed on the show taking a lie detector test, was found dead on 9 May.
The decision calls a halt to Sun Bingo's sponsorship of the programme. Last year, the News UK brand began idents-led sponsorship of The Jeremy Kyle Show, following in the footsteps of two other bingo brands (Slingo Boom in 2017 and Foxy Bingo between 2008 and 2017).
Sun Bingo's sponsorship deal was novel because it was given the licence to use the show's social media assets.
In a statement, McCall said: "Given the gravity of recent events, we have decided to end production of The Jeremy Kyle Show.
"The Jeremy Kyle Show has had a loyal audience and has been made by a dedicated production team for 14 years, but now is the right time for the show to end.
"Everyone at ITV's thoughts and sympathies are with the family and friends of Steve Dymond.
"The previously announced review of the episode of the show is under way and will continue. ITV will continue to work with Jeremy Kyle on other projects."