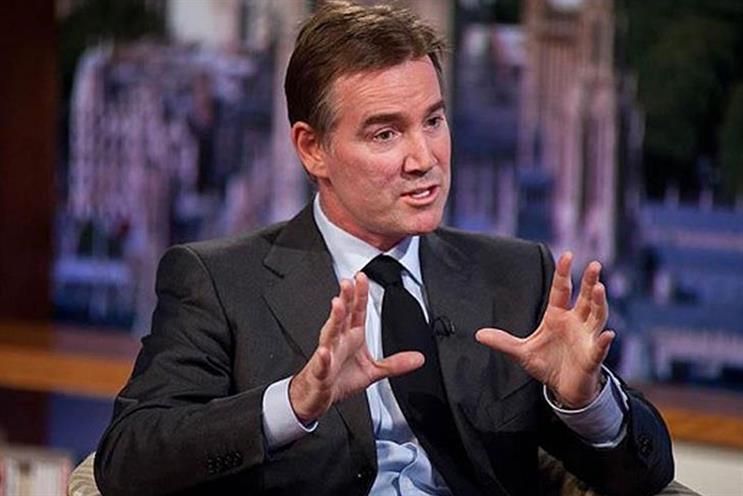 ITV has hired Spencer Stuart to come up with long-term plans to replace the top roles at Britain's biggest broadcaster, according to Sky News.

Neither Crozier nor Griffiths have said when they would be leaving the broadcaster and sources told Sky that the headhunter has not been given a "formal mandate" to replace them.
Crozier, who joined ITV from Royal Mail in April 2010, told investors in July last year after the UK's vote to leave the European Union that he was planning £25m of "overhead savings" in 2017. In October it emerged that ITV is planning to cut 120 jobs, or about 3% of its workforce, across all areas of the business.
Before joining Royal Mail in 2003, Crozier was chief executive of the Football Association from 2000 to 2002. He was previously appointed as joint chief executive of Saatchi & Saatchi in 1995 alongside Tamara Ingram, having joined the agency in 1988.