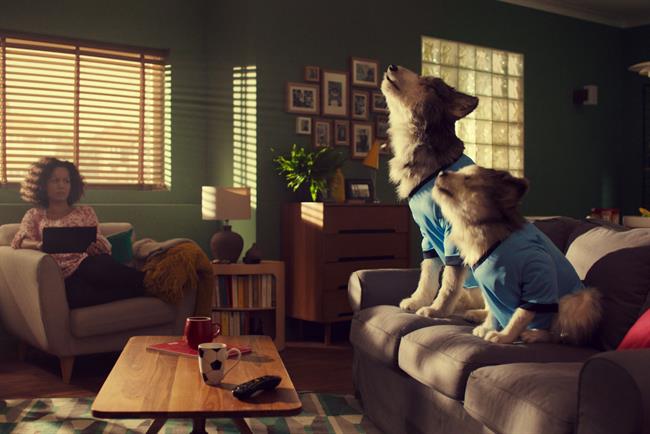 The Government is considering the introduction of retransmission fees, which are commonplace in the US, and it would mean that ITV, Channel 4 and Channel 5 would receive payments from cable and satellite platforms for carrying the free-to-air channels.
Virgin strongly opposes such fees and has published research that claims that nearly three-quarters of Britons are against the payments because they think they would be "a rip-off" and "a bad idea" that could result in higher costs for consumers.
When Virgin surveyed 2,000 people, it found that 76 per cent of TV viewers "did not see the need to pay extra when commercial broadcasters already earn money from advertisements" and 71 per cent agreed this "double payment" was a "rip-off".
An ITV spokesman hit back, telling Campaign: "There is no evidence that the introduction of retransmission fees would mean increased costs for consumers."
He pointed to the US, where free-to-air broadcasters have received retrans fees since 1992. The payments have "had little or no impact on pay-TV prices" in America and been "crucial to the continued viability of free to air television channels" at a time when some viewers are skipping ads.
ITV also rejected any suggestion of a "double payment" just because it earns advertising from its shows. The spokesman said: "We are calling on major pay-TV platforms to pay UK public service broadcasters fairly for the 'transmission' of their channels, ending what is effectively a multi-million pound subsidy. This is about ITV being paid fairly for our investment in original UK content."
ITV claims retransmission accounts for less than 3 per cent of the US cable industry's revenues and costs yet free-to-air broadcast programming accounts for about a third of total TV viewing.
The ITV spokesman added there was no reason for "every increase in cost" to be passed on to pay-TV subscribers when cable and satellite giant are making "substantial profits" and "aren't averse to introducing price rises" themselves.
He added: "Our issue is obviously not with the consumer at all, but with the pay-TV platforms that are extracting more and more value from our content without any return to us."
The row pits ITV against its biggest shareholder, Liberty Global, the owner of Virgin Media, which has a 9.9 per cent stake.
Tom Mockridge, the chief executive of Virgin Media, said: "Retransmission fees are just a fancy term for a TV tax - a tax on programming that people already pay for through their subscriptions and through the large amounts of advertising they see between programmes.
"TV viewers have given a resounding thumbs-down to the idea. The Government must take note."
Virgin also issued a thinly veiled threat, saying: "Commercial negotiations between the public service broadcasters and pay-TV providers may result in the channels pushed lower down in the TV menus (electronic programming guides).
"Instead of slots 3, 4 and 5 they could move to 59 or 148, for example. When asked about this potential change, more than three-quarters of people (77 per cent) said they would prefer these channels to stay in slots 3, 4 and 5."