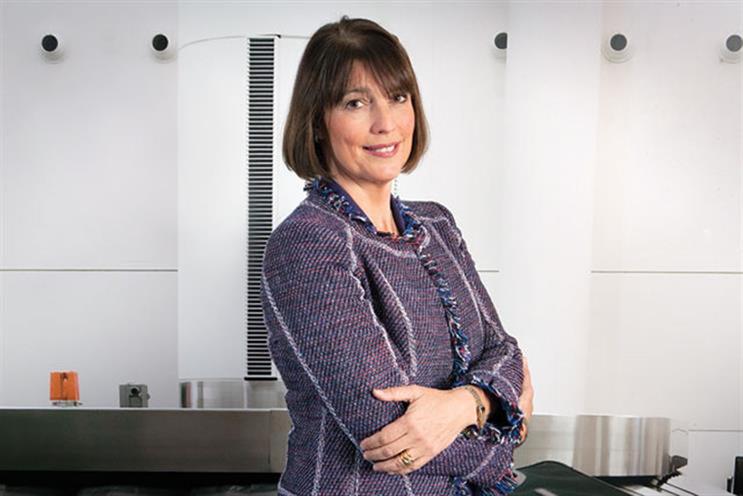 McCall, who will speak at Media360, Campaign's annual conference for brands, agencies and media owners, on 17 May, said "ITV has got a strong foundation" and she is not "digging up roots" across the business or "throwing everything up in the air".
ITV does some things "absolutely brilliantly" while there are "gaps" in other areas "where we need to secure our future", she told shareholders at her first annual general meeting since taking over as chief executive in January.
Her predecessor, Adam Crozier, invested heavily in programme-making arm ITV Studios, which makes and sells TV shows, to reduce ITV's dependence on advertising and McCall said: "We know the Studios strategy is the right strategy."
Her focus at ITV Studios will be on how to "maximize" revenues from that side of the business.
She hinted at bigger changes for the broadcasting arm.
McCall stressed advertising "is an important part of our business and always will be" but said the Coronation Street and Love Island broadcaster needs to look at how to "take advantage" of the shift to online and on-demand viewing.
"Many, many viewers want to watch us in many different ways – that is a shift," she said.
"So that's why we use the word 'refresh'. Some of it [the refresh] is digging it up and actually really-looking at it again and some of it is how do you build on this [without having to dig up roots]."
Although viewing habits are changing, she said "Netflix and Amazon are not substitutional for ITV" and she sees the rise of subscription video services as a positive step.
"More and more consumers are paying for content, which is very encouraging," she said.
McCall added: "ITV's future is a strong future because of two things – one is that we are brilliant creators of content and the second thing is because of our relationship with viewers. They feel very connected to ITV and if ITV didn't exist, they would be bereft."
She said this was only some of her "thinking" about the "strategic refresh" and she won't spell out the details until later in the summer.
Management consultants from Bain are advising ITV.
McCall previously said at the annual results in February that she felt ITV could do more to get on the "front foot" with advertisers and viewer data and saw an opportunity to do more online with a "direct to the consumer" offering.
One shareholder challenged ITV's board over diversity, pointing out McCall was the only woman on its management board.
"I can't help the fact that I'm the only woman on the management board," she said. "Over time, that will evolve and shift."
She maintained ITV was "already very inclusive", with women holding 45% of managerial roles, including all the heads of programme commissioning.
McCall added that she "would always insist on a diverse shortlist" but she is also "a believer in meritocracy".