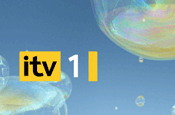 The broadcaster said its ad revenues for the first nine months of 2008 were down 2.5 per cent to £1.041 billion, ahead of the total TV market, which was down 3.2 per cent.

However, despite holding its share of total TV advertising, ITV is bracing itself for a difficult final quarter as trading conditions worsen.

Its online revenue targets will also be hit by the advertising slowdown and by the delay in the launch of Project Kangaroo.

Total ITV group revenues for the nine months to 30 September fell to £1.471 billion from £1.484 billion during the same period in 2007.

This was despite the ITV family of channels delivering 5 per cent more commercial impacts.

Michael Grade, the executive chairman of ITV, said: "In tough economic conditions, operationally we continue to perform strongly and we expect to hold our share of UK television advertising year on year for the first time in over 25 years."