ITV "Britain get talking" (print) by Uncommon Creative Studio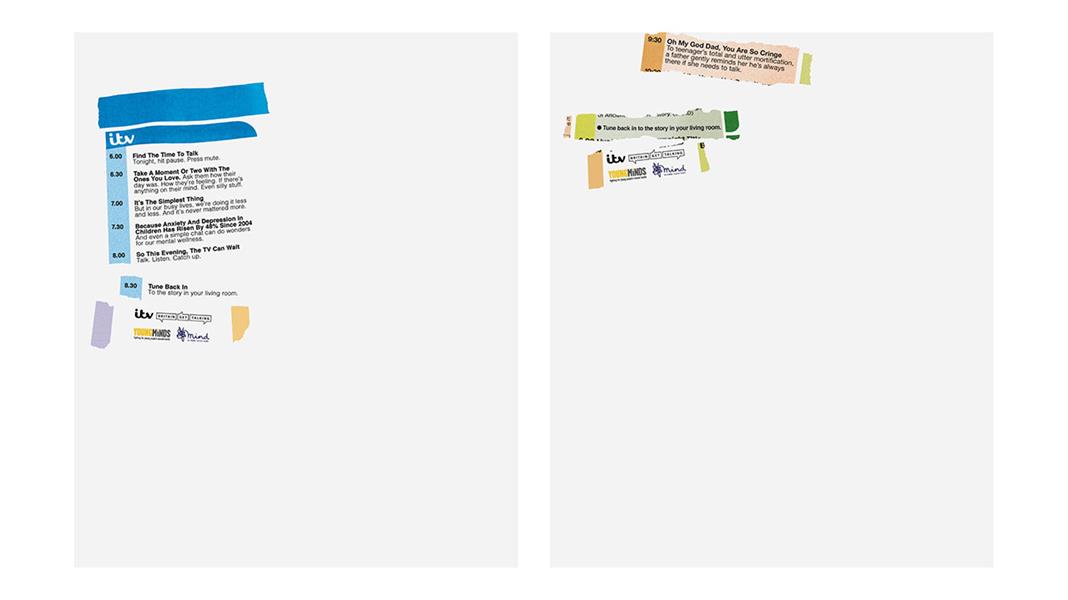 ITV continues its mental wellness campaign with print ads encourage people to talk about how they're feeling.
The designs play with negative space in a stripped back approach. They replicate TV listings but instead of the program guide, the copy shows moments of connection between people when they open up to each other. It ends with the line, "Tune back in to the story in your living room." The work will run in publications including The Guardian, The Observer and The Sunday Times Culture Magazine.