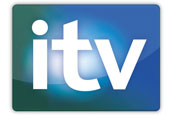 The deal, via ITV's Granada Germany subsidiary, represents further progress towards ITV's objective of growing its production, format creation and distribution businesses in key international territories, in order to increase its global content revenues to £1bn by 2012.

ITV acquired its stake from Imago's founders and key creative talent Andrea Schönhuber-Majewski and Fabian Sabo. ITV will initially pay €2m (£1.6m), with a further cash payment of €3.7 (£2.9m) contingent upon Imago's profit performance over a three-year period to 31 December 2010. ITV also has an option to acquire the remaining 48.8% of Imago's shares.

The deal gives ITV the exclusive international rights to distribute and exploit content, format, and series rights retained by Imago.

Imago, ITV's managing director of global content, Lee Bartlett, said: "This deal fits perfectly with our plans to grow our production, format creation, and distribution businesses in line with ITV's turnaround strategy.

"Adding Imago to our portfolio gives additional scale to our German business, especially as Imago has a very strong creative focus generating its own exploitable formats, and has excellent relationships across a wide range of German networks."